On Wednesday, October 11, reality TV star and businesswoman Kim Kardashian took to Instagram to issue a heartfelt statement addressing the ongoing conflict in Israel, Palestine, and even Armenia.
Her message expressed support for those affected by the crisis and a plea for compassion in these challenging times.
In her Instagram post, Kardashian began by addressing her Jewish friends and family, conveying her love and support. She acknowledged the fear and uncertainty felt by many in the Jewish community and emphasized that they are not alone in this trying situation.
READ ALSO: Video: Dwayne 'The Rock' Johnson responds to Maui wildfire fund backlash
Expressing deep concern for the suffering civilians in the region, Kardashian wrote, "My heart is breaking seeing the videos of these babies and families being terrorized and murdered in front of the whole world."
She recognized the profound impact of these harrowing images on human beings, stressing that no one can remain unaffected by such atrocities.
The statement extended to the devastating consequences of terrorism on both Israeli and Palestinian civilians.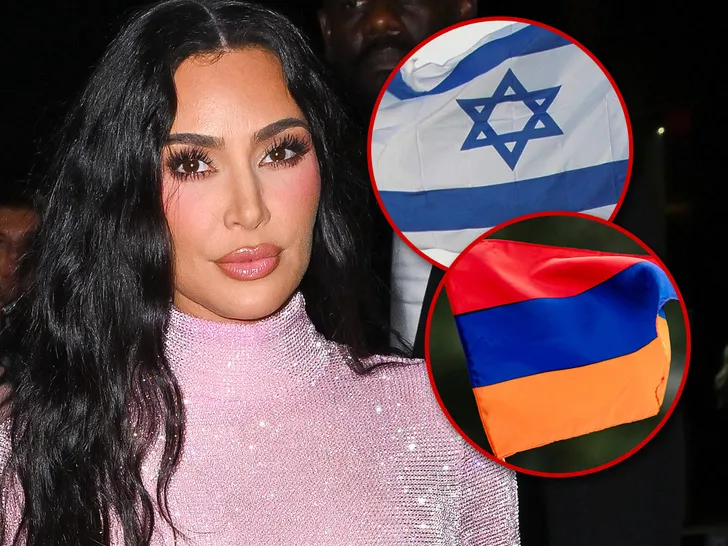 Kardashian, drawing on her Armenian heritage, noted that she is particularly sensitive to these issues due to her ongoing advocacy for awareness of the Armenian Genocide.
She highlighted the current humanitarian crisis faced by Armenians in Artsakh, stressing the importance of international attention and support.
READ ALSO: Jada reveals she and Will Smith have been secretly separated for seven years
Kardashian concluded her statement by calling for compassion, regardless of one's stance on the conflict. She urged people to reach out to those who are suffering and emphasized the importance of not judging how individuals choose to address the crisis.
She also shared her family's prayers for the safe return of hostages, peace, and justice for all those affected.
The reality TV star's message, which garnered widespread attention, serves as a call to action, encouraging people to come together, support one another, and seek peaceful solutions in these challenging times.