Republicans have nominated Rep. Steve Scalise to be the next House speaker. However, they face the arduous task of uniting their deeply divided majority to elect the conservative representative in a floor vote following the ousting of Rep. Kevin McCarthy from the job.
In a private balloting session at the Capitol on Wednesday, House Republicans narrowly favored Steve Scalise over Ohio Rep. Jim Jordan, the Judiciary Committee chairman. This decision further highlighted the internal strife within the party.
The bitter infighting among Republicans has brought the House to a standstill, causing tensions to remain palpable despite Scalise's nomination.
READ ALSO: Donald Trump Fumes Over True Size of Trump Tower Being Revealed
The next crucial step is a floor vote by the entire House, but it remains uncertain when this vote will occur.
On Wednesday afternoon, the House briefly convened before breaking indefinitely, leaving the timeline for the vote up in the air.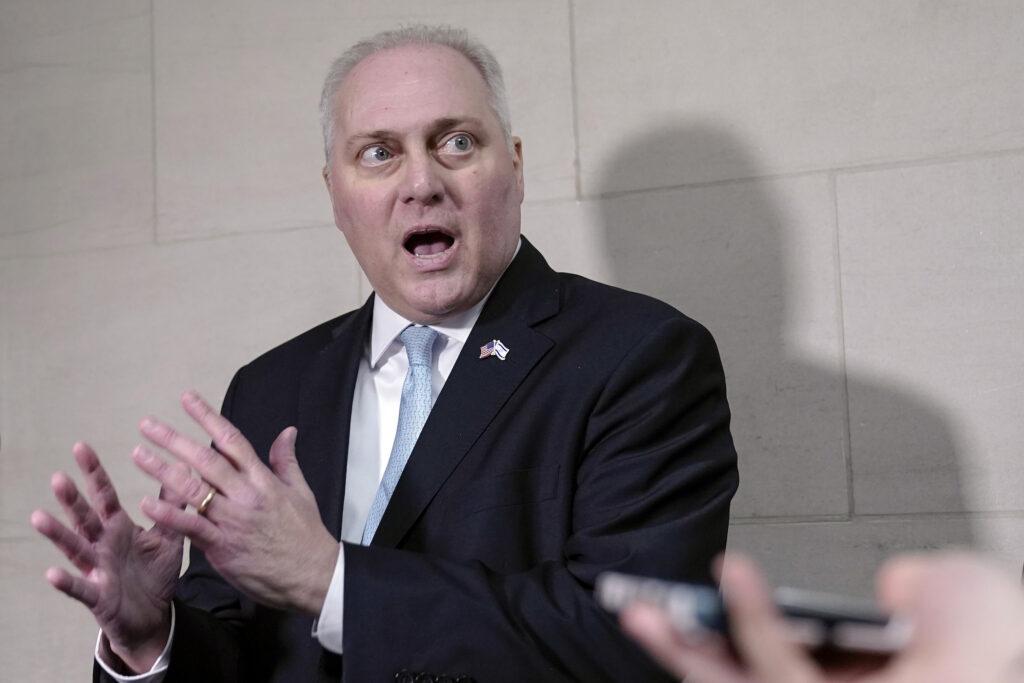 The divisive nature of the decision underscores the challenges Republicans face in maintaining party unity as they strive to advance their legislative agenda and effectively lead the House.
Scalise's nomination, while significant, serves as a reminder of the deep-seated ideological and political differences within the GOP.
READ ALSO: SAD! Final Pieces of Titan Submersible Retrieved from Titanic Site (See Details)
The future of the House speakership and the ability of Republicans to push their agenda forward will depend on their ability to bridge these internal divides and coalesce around Steve Scalise.
The coming floor vote will be a crucial test of the party's capacity to work together amid these challenges.