Matthew Perry, renowned for his iconic role as Chandler Bing on the beloved 90s sitcom 'Friends,' has tragically passed away at the age of 54.
The news of his demise was reported by TMZ, who revealed that he was discovered lifeless at a residence in the Los Angeles area on Saturday, October 26.
Law enforcement sources cited by TMZ disclosed that Perry was found in a jacuzzi at the residence, and no drugs were found at the scene.
It was further clarified that no foul play was involved, and first responders were summoned to the location due to a case of cardiac arrest.
While 'Friends' was his most prominent claim to fame, Matthew Perry had a rich and diverse acting career that spanned many TV shows and films.
He left his mark on numerous TV series, including 'Boys Will Be Boys,' 'Growing Pains,' 'Silver Spoons,' 'Charles in Charge,' 'Sydney,' 'Beverly Hills, 90210,' 'Home Free,' 'Ally McBeal,' 'The West Wing,' 'Scrubs,' 'Studio 60 on the Sunset Strip,' 'Go On,' 'The Odd Couple,' and more.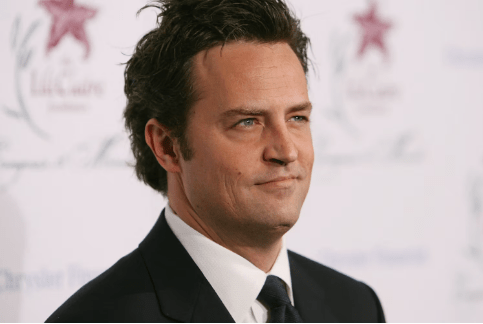 READ ALSO: 50 Cent Mocks Madonna's Plastic Surgery
In addition to his television roles, Perry also graced the big screen in a range of memorable films, primarily in the comedy genre. Some of his notable film credits include 'Fools Rush In,' 'The Whole Nine Yards,' 'Three to Tango,' 'The Kid,' '17 Again,' and 'Getting In,' among others.
Behind the scenes, Matthew Perry wrestled with a painful battle against addiction to drugs and alcohol, with a particular reliance on painkillers, particularly Vicodin. He had been in and out of rehab as he struggled with his addiction, as reported by TMZ.
In his memoir released last year, Matthew candidly shared the challenges he faced, including his visible weight fluctuations during his time on 'Friends.' Despite his on-screen cheerful persona, Perry's personal battles were profound and reflected the depth of his character.
Matthew Perry never married, although he did become briefly engaged a few years ago; the engagement concluded after only six months.
The passing of Matthew Perry marks the loss of an immensely talented actor, whose portrayal of Chandler Bing will forever hold a special place in the hearts of 'Friends' fans worldwide.
Visit our Latest Entertainment News Page for the latest updates on Showbiz, Celebrity Gossip