In response to Israel's recent storming of the Al Shifa medical complex, Hamas has issued a statement squarely placing the blame on U.S. President Joe Biden.
The militant group contends that President Biden, by supporting Israel's assertion that Hamas uses the hospital for military purposes, essentially provided a "green light" for the Israeli raid.
The statement, translated by Reuters, explicitly holds "the occupation [Israel] and President Biden fully responsible for the occupation army's raid of Al Shifa medical complex."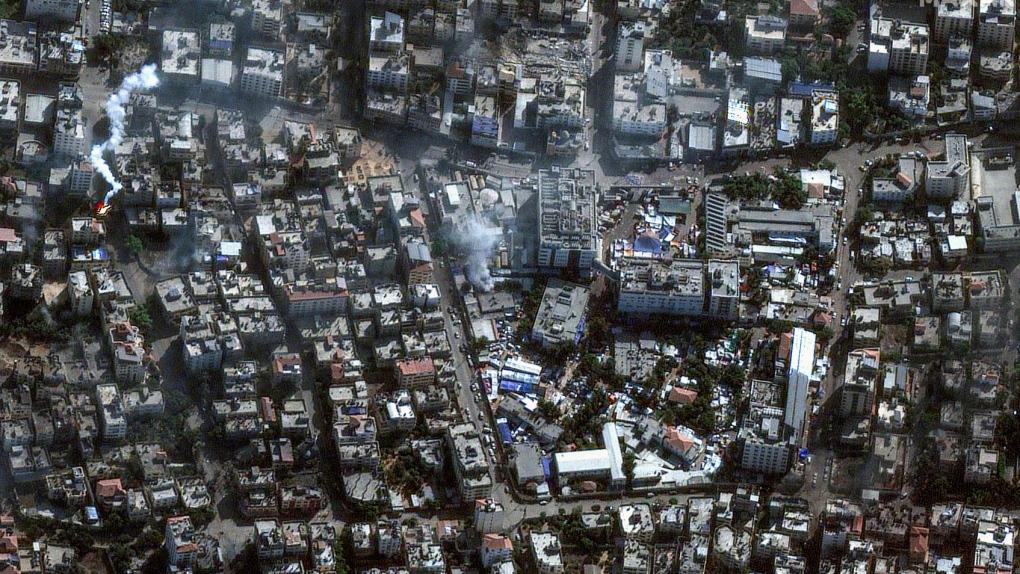 READ ALSO: Donald Trump Jr. Touts Father's Real Estate Genius in Fraud Trial
The contentious claim of military use by Hamas has escalated tensions in the region, with the group arguing that the U.S. administration's support emboldened Israel to carry out the operation.
The White House had previously endorsed Israel's assertions about Hamas's use of Al Shifa for military purposes, and according to Hamas, this endorsement served as a justification for the Israeli incursion into the medical facility.
This latest development adds another layer of complexity to the ongoing Israeli-Palestinian conflict, with accusations and counter-accusations amplifying an already volatile situation.
The international community will be closely watching as diplomatic efforts are likely to intensify to address the fallout from this incident and seek a way forward for lasting peace in the region.