In recent news, a misunderstanding seems to have arisen between Ghanaian nud!st, Shugatiti, and adult film actor, King Nasir, over their intended "p0no" match.
Readers will recall that Shugatiti previously bragged in an interview about never having experienced an [email protected] despite sleeping with numerous men.
This led King Nasir to offer to help her, generating a heated debate on social media with fans of both sides rooting for their favorite.
However, things seemed to have been resolved until recently when Shugatiti posted a video asking her fans to choose between musician Gambo and King Nasir.
This sparked speculations among her followers, with some assuming that King Nasir had been pestering her for a relationship.
In response, King Nasir clarified that he was not interested in dating Shugatiti and that his only interest was in helping her achieve an orgasm.
He went on to say, "There's nothing to settle, he can have you…I don't wanna date you. The only reason I'm entertaining this is to prove I can make you orgasm since you publicly claimed you've never had one in your entire life."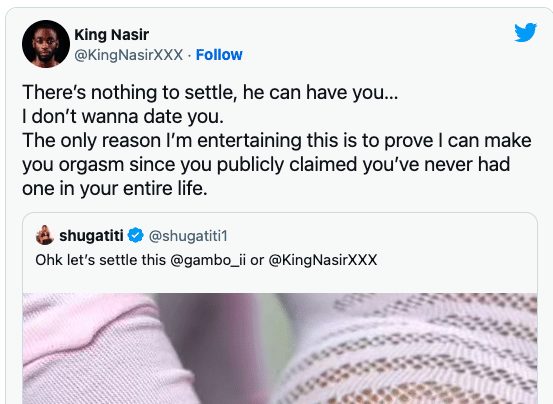 While some may find the exchange between the two to be controversial, it is important to note that conversations surrounding s3xual health and pleasure are crucial.
According to a 2017 study published in the Archives of s3xual Behavior, only 65% of heteros3xual women report reaching [email protected] during s3x, compared to 95% of heteros3xual men.
This discrepancy can be attributed to various factors, including a lack of communication, education, and understanding of female pleasure.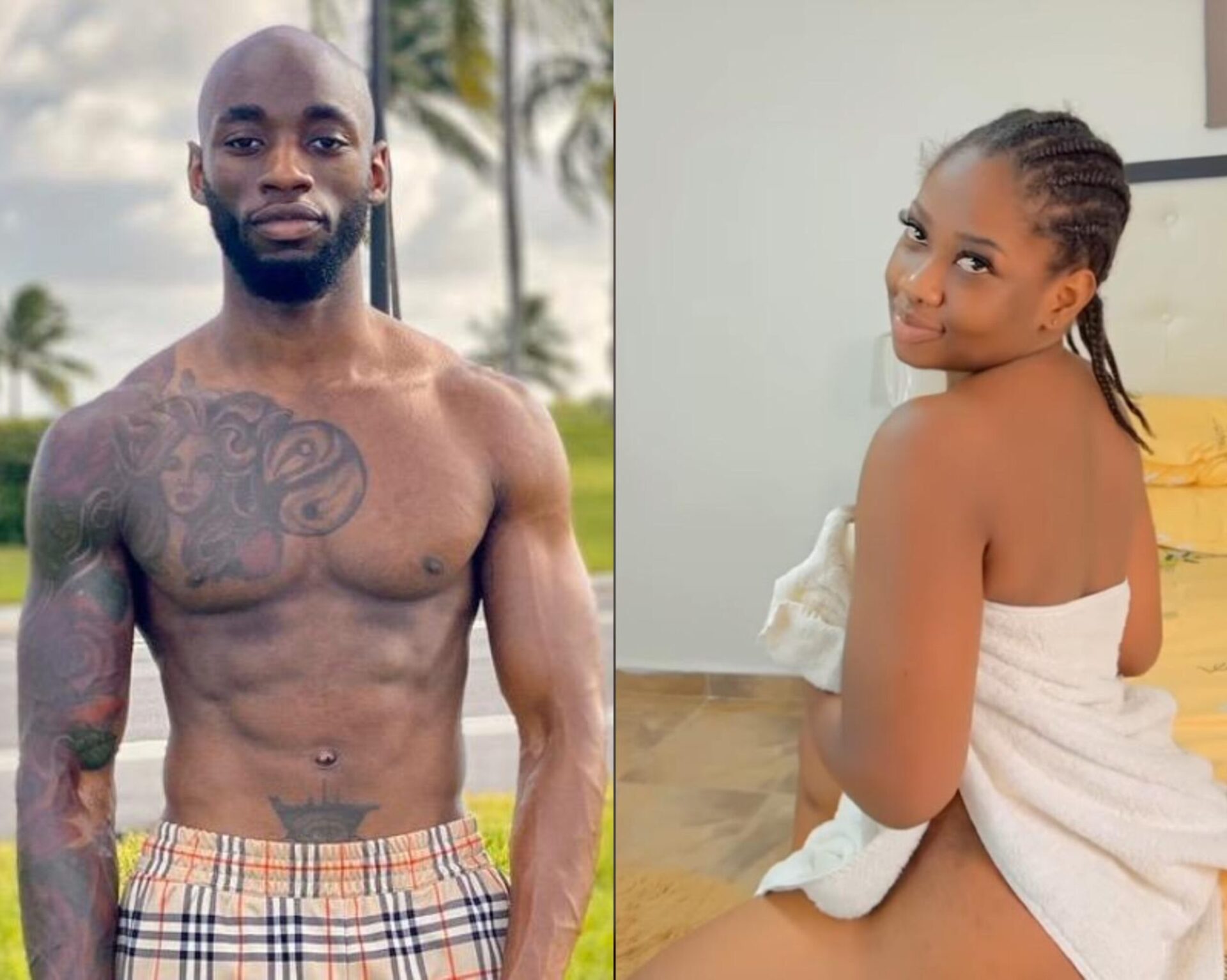 It is refreshing to see King Nasir taking the initiative to help Shugatiti achieve an [email protected], especially considering the stigma surrounding female pleasure in many societies.
Hopefully, their exchange will inspire more open and honest conversations about s3xual health and pleasure, and encourage individuals to prioritize their partners' satisfaction in the bedroom.
Subscribe to receive latest News and Updates sent to your Smartphone's notification to stay updated always.
Do you enjoy reading from Townflex? Do You Want Notifications From Us On Our Latest Post? If so, click on the Red bell icon below to subscribe to our feed, which will appear in your smartphone's notification after we publish a new article. You may also follow us on Twitter at @Townflexgh, Facebook at Townflex, Telegram at @Townflex, Townflex on Pinterest, Townflex on TikTok, Townflex on YouTube, and Townflex on Google News.