Famed Nigerian singer Cynthia Morgan has recently shared an interesting story about how a certain man's hygiene habits killed her crush on him.
Ms. Morgan, who is known for her hit songs such as "German Juice" and "I'm Taken", revealed in a recent interview that she had long harbored feelings for a certain man, and was excited to have the chance to spend a week with him in his home.
However, her excitement was short-lived when she discovered that the man only bathed every two days.
According to Ms. Morgan, she was shocked and disgusted by the revelation, and her feelings for the man immediately dissipated.
"I lived with my crush one time in his house for a week and I found out he was a once every two days shower kinda guy," she said.
"Since then, I know better not to have a crush on anyone."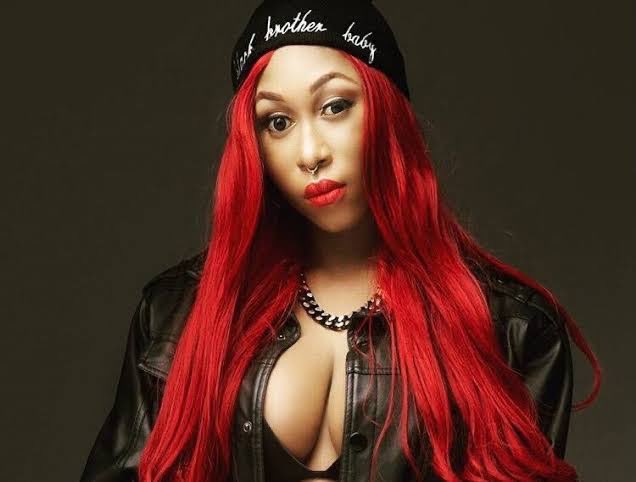 Ms. Morgan's story has garnered a lot of attention on social media, with many people expressing their disgust at the man's lack of hygiene.
Some have also praised Ms. Morgan for being open about her experience and using it to educate others about the importance of personal hygiene.
Personal hygiene is an essential part of daily life, and it can have a significant impact on a person's health, social life, and self-esteem.
Poor hygiene habits, such as infrequent bathing, can lead to unpleasant body odor, skin infections, and other health problems. They can also be a major turn-off for potential romantic partners or even friends.
Ms. Morgan's story serves as a reminder that personal hygiene should be a top priority for everyone, and that it can have far-reaching consequences in various aspects of life.
It is also a reminder to pay attention to the habits and behaviors of potential partners, as they can reveal a lot about their values and priorities.
Subscribe to receive latest News and Updates sent to your Smartphone's notification to stay updated always.
Do you enjoy reading from Townflex? Do You Want Notifications From Us On Our Latest Post? If so, click on the Red bell icon below to subscribe to our feed, which will appear in your smartphone's notification after we publish a new article. You may also follow us on Twitter at @Townflexgh, Facebook at Townflex, Telegram at @Townflex, Townflex on Pinterest, Townflex on TikTok, Townflex on YouTube, and Townflex on Google News.