Jada Pinkett Smith's brother, Caleeb Pinkett, is going through a challenging time as he navigates a divorce.
On October 16, Caleeb's wife, Patricia Pinkett, filed for divorce in Los Angeles, as revealed by court documents obtained by PEOPLE.
Caleeb and Patricia had been married since 2006 but decided to separate in February 2020, as indicated in the court documents.
Patricia cited "irreconcilable differences" as the reason for their split, shedding light on the complexities that can lead to the end of a long-term marriage.
An actor and producer, Caleeb shares an 11-year-old daughter, Caila Koren Pinkett, with Patricia. In her divorce filing, Patricia is requesting joint legal and physical custody of their daughter.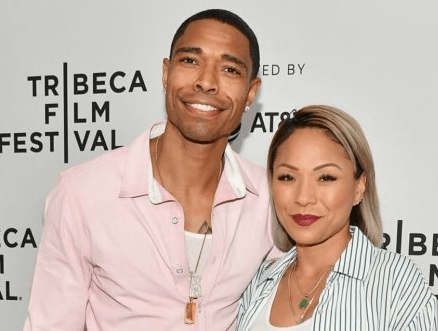 READ ALSO: Chris Rock's Message to Jada Pinkett: "Don't Involve Me" in Marital Turmoil
She is also seeking spousal support from Caleeb, and interestingly, she wants the court to terminate its ability to award Caleeb spousal support in the future.
The divorce is not only significant for the couple but also touches the lives of their close-knit network. Patricia had a strong bond with Caleeb's sister, Jada Pinkett Smith.
In a heartfelt Instagram post from May, Patricia shared a selfie with Jada and expressed her deep affection for her soon-to-be ex-sister-in-law.
READ ALSO: Will Smith Opens Up About Seven-Year Separation from Jada Pinkett Smith
Caleeb's impending divorce news emerged shortly after Jada Pinkett Smith disclosed in a Today show interview that she and her husband, Will Smith, had been separated for seven years.
These developments highlight the complexities and challenges faced by individuals and families in the realm of relationships and marriage.