Tragedy struck on Tuesday afternoon, July 4, as the "Restoration Health Birth Care Center," a health facility located in Amanfrom near Kasoa, collapsed, leaving one dead.
According to a report by 3news, four other individuals were trapped inside the facility prior to the incident but were subsequently rushed to Kasoa Polyclinic for immediate medical attention.
The owner of the facility is reported to be the individual who tragically lost their life. The body has been taken to the mortuary for preservation and autopsy.
Related: Mr. Beautiful says he sells coconuts to survive hardship in Ghana
The exact cause of the collapse is still unknown, although eyewitnesses claim that it occurred during a light rain shower.
Authorities from the Ghana National Fire Service (GNFS) and the Ghana Police Service were present at the scene, conducting investigations into the incident.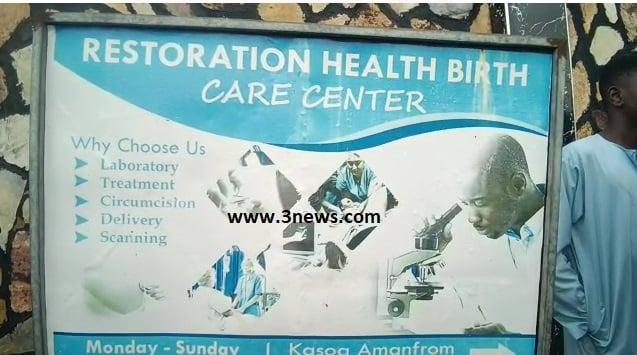 Townflex will continue to monitor the situation and provide updates as new information becomes available.
Related: Gyakye Quayson sworn-in as MP for Assin North
For stories and trending like this, visit our World News page
Do you enjoy reading from Townflex? Do You Want Notifications From Us On Our Latest Post? If so, click on the Red bell icon below to subscribe to our feed, which will appear in your smartphone's notification after we publish a new article. You may also follow us on Twitter at @Townflexgh, Facebook at Townflex, Telegram at @Townflex, Townflex on Pinterest, Townflex on TikTok, Townflex on YouTube, and Townflex on Google News.