Korle Bu Bullion Van Robbery:  reports that came in yesterday, has it that a police officer, as well as an eyewitness, have both been gunned down by armed robbers during a robbery incident involving a bullion van at Adedenkpo, a suburb of James Town in Accra, Monday, June 14, 2021.
According to reports, the driver of the bullion van also got shot and sustained injuries, currently in the hospital responding to treatment (medical attention).
It has been learned that the police officer who got gunned down was providing protection/security for the van carrying an unknown amount of money, the officer has been identified by the Greater Accra Regional Police PRO DSP Efia Tenge.
According to Efia Tenge, the deceased officer is called General Constable Emmanuel Osei with police service number G/C 58449 and also a member of the National SWAT Unit, assigned to guard a Nissan bullion van with the registration number GT 8592 which belongs to a company called Mon-tran.
The lady who was shot dead by the robbers was also described by eyewitnesses as a pregnant woman who was at the scene during the shooting.
The Bullion van that was carrying an undisclosed amount of cash was followed by unknown men, with some in a taxi and others on an okada motorbike.
See Below photos of the handsome police officer who was gunned down at the scene.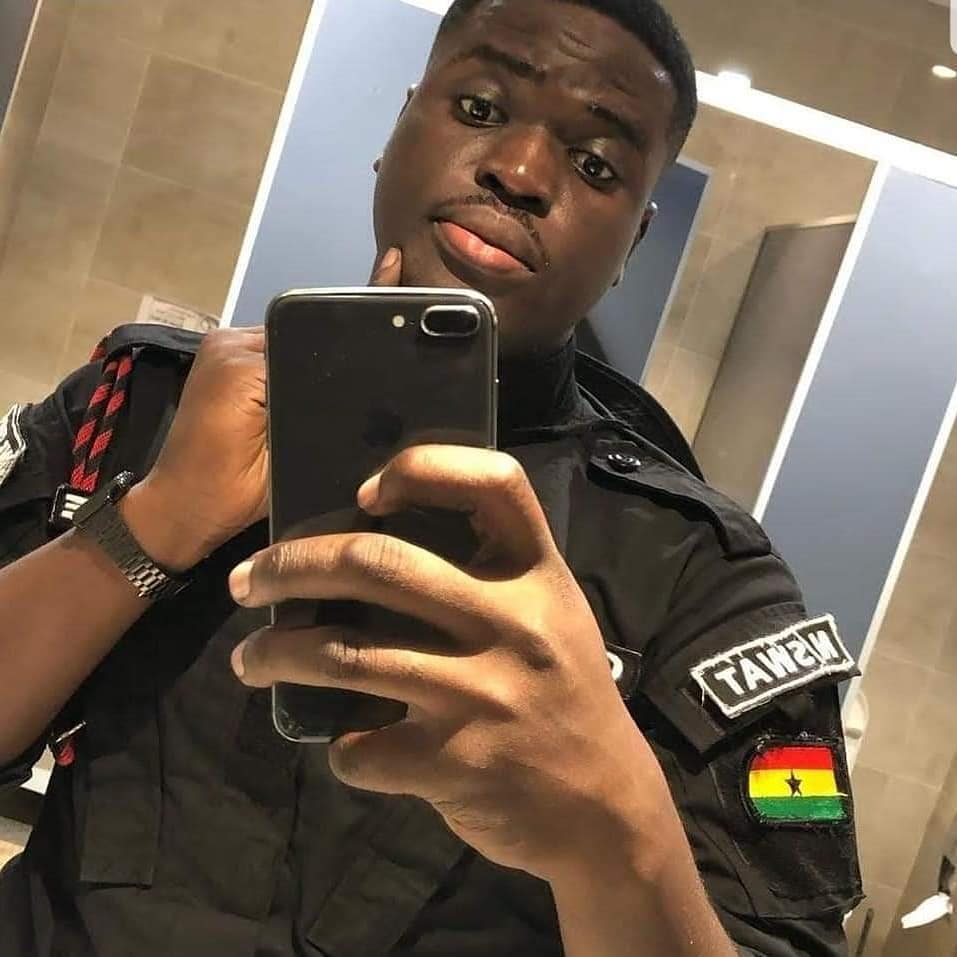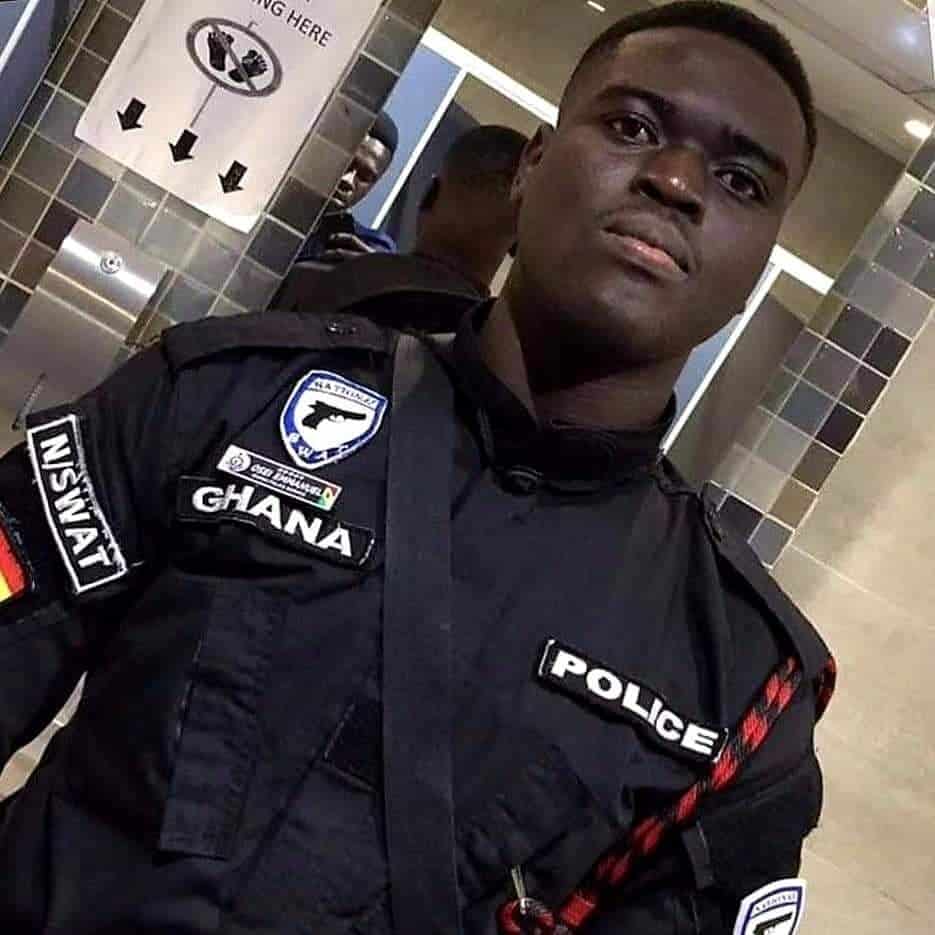 Korle Bu Bullion Van Robbery: Investigations into the incident are yet to be carried out by the Ghana police, But however, a press statement signed by the Director of Public Affairs of the Ghana Police Service, Superintendent of Police (SP), Sheila Abayie-Buckman was released after a visit was paid to the crime scene.
Read the full statement below.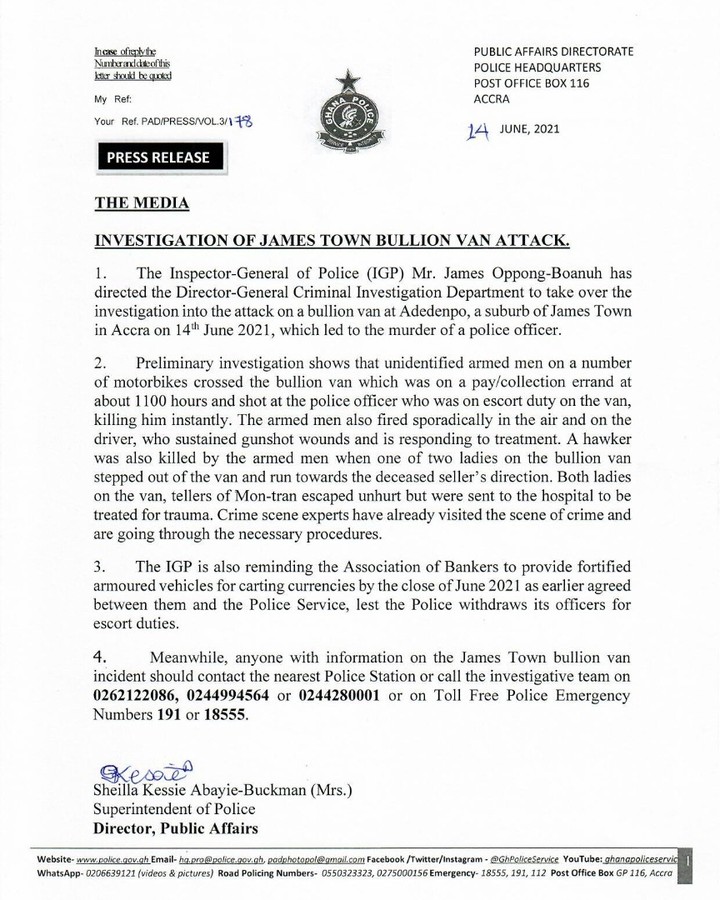 Watch This Video Below
I hope you had a nice time going through the above article, subscribe to townflex.com by clicking on the bell icon displaying in the bottom corner to receive our daily post updates first.