Townflex Sports News – It has been confirmed that Belgian professional footballer, Romelu Lukaku has returned to spend the 2022/23 season with his former club, Italian side, Inter Milan after completing a season-long loan move from Chelsea.
Chelsea paid Inter the sum of £97.5m to have the 29-year-old player back to their squad, Stamford bridge once again last summer before Christmas after 10 years since leaving Chelsea as a teenager.
The Belgium striker who was not a regular starter for the Chelsea football club out of 44 soccer match appearances managed to score a total of 15 goals, and 2 assists in all competitions.
He disclosed some time back that he was not happy playing at Chelsea and wanted to make his return to Inter.
Lukaku returns to Inter Milan: Lukaku is however happy to be back at his former team after the Italian side agreed to pay a loan fee of about 8m euros (£6.9m) for Romelu, who helped them win Serie A in 2020-21 after a season at Chelsea.
Lukaku who first joined Inter Milan back in 2019 played two seasons and out of 95 match appearances, he scored a total of 64 goals and one league title.
The player who was having an interview with Inter TV following the completion of his move to Inter expressed his feelings, and thoughts.
Lukaku said it was "like coming home" and he had been in contact with his new coach Simone Inzaghi "all last season".
"Inter have given me so much and I hope now to do even better than before," said the frontman, who scored 64 goals in 95 appearances during his first spell in Italy.
"I didn't even leave my home when I went to England, which shows how happy I am to be back here."
"The affection of the fans and my team-mates, but also the opportunity to work with the coach. I stayed in contact with him all last season." He said was what convinced him to rejoin the club.
Romelu Lukaku Jersey Number Revealed.
His new shirt number for the coming campaign: No.90!.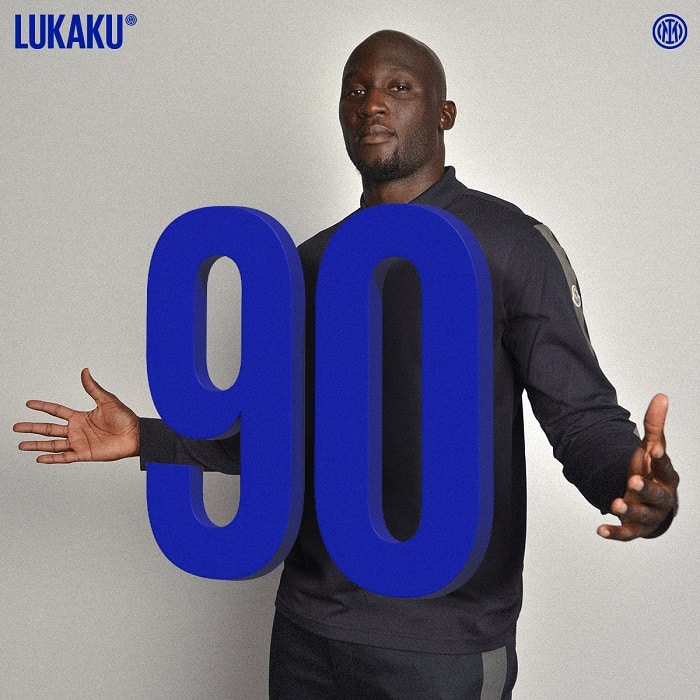 Click On the Red-Bell icon displayed at the right bottom corner of your reading screen to be the first person to get the latest news updates sent directly to your smartphone's notification.