On Thursday, Manchester United successfully secured the signing of goalkeeper Andre Onana from Inter Milan for an impressive 51 million euros ($57 million).
This move marks a reunion for Onana and his former coach Erik ten Hag, with whom he achieved three Dutch titles during their time at Ajax.
Onana's commitment to Manchester United extends over five years, with the possibility of extending the contract by an additional 12 months.
The deal also includes potential add-ons amounting to 4 million euros ($4.5 million), contingent on his performance and achievements at the club.
Onana 27, is the latest significant addition to Erik ten Hag's roster, having already excelled under the Dutch manager's guidance at Ajax.
"To join Manchester United is an incredible honor and I have worked hard all my life to get to this moment, overcoming many obstacles along the way," the Cameroon goalkeeper said.
Notably, he played a crucial role in Inter Milan's success last season, contributing to their victory in the Italian Cup and leading them to the illustrious Champions League final.
After much anticipation, Onana's long-awaited transfer to Old Trafford was finally confirmed on Thursday, paving the way for him to join his new United teammates in the USA.
He faces a significant challenge as he steps into the role previously held by the accomplished David de Gea, who made his mark as the team's goalkeeper for an impressive 12 years.
Notably, Onana's exceptional footwork was repeatedly praised by Pep Guardiola, during the buildup to the Champions League final last month, which saw Manchester City emerge victorious with a 1-0 win.
Onana's distribution skills and ability to venture outside his area to receive the ball were showcased in that final, further justifying Guardiola's admiration for the player.
During this offseason, Manchester United initially prioritized signing a top striker in the transfer market.
However, as the season progressed, the need for a new goalkeeper became increasingly evident due to concerns over De Gea's distribution skills.
De Gea, the Spanish goalkeeper, faced criticism for his involvement in Ilkay Gundogan's winning goal during United's FA Cup final defeat against City. Despite this, he remains a tough act for Onana to follow.
De Gea was the Premier League goalkeeper with the most clean sheets last season and received United's player of the year award on four separate occasions.
He played a significant role in their last league title triumph and helped the club secure four major trophies.
In contrast, Onana's time at Inter Milan was relatively short, lasting just one season. However, during that time, he made a notable impact by winning the Italian Cup and Super Cup, while also aiding the club in reaching the Champions League final.
The task of filling De Gea's shoes will undoubtedly be a challenge for the talented Onana.
In another development, Manchester United has officially announced Bruno Fernandes as the club's new captain.
Throughout the previous season, the Portuguese international frequently donned the captain's armband, as Erik ten Hag showed a preference for him over Harry Maguire. As a result, it comes as no surprise that he has now been appointed the new skipper.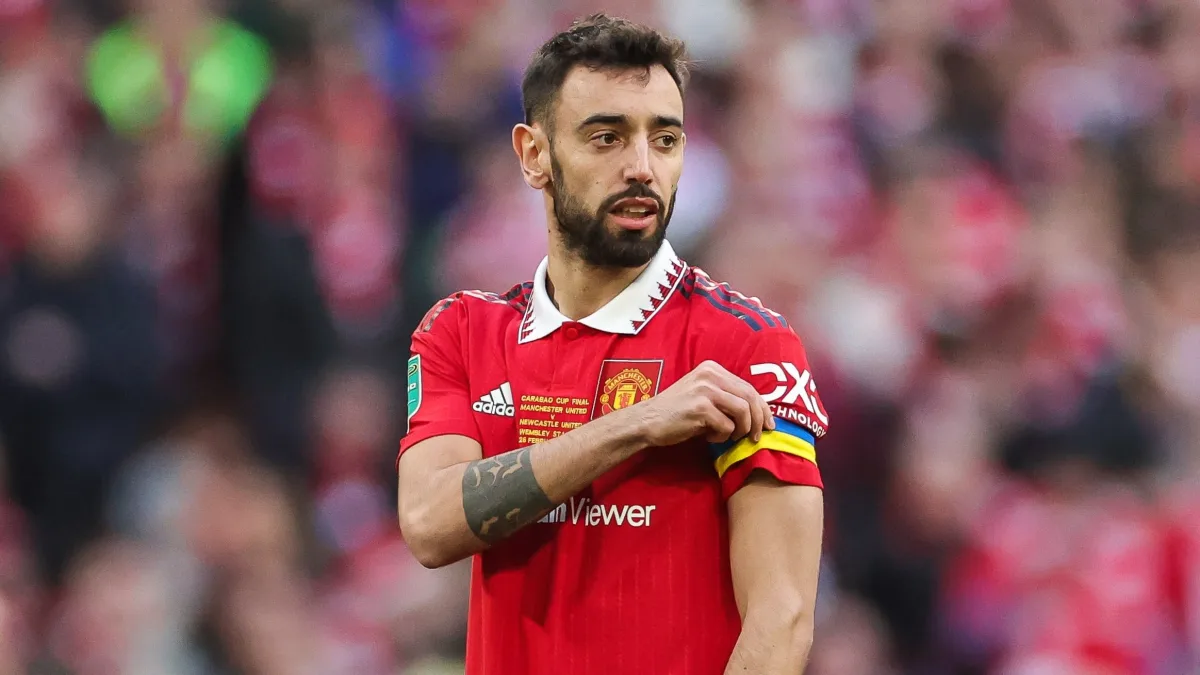 In a statement, the club said: "Bruno Fernandes has been named as the new club captain of Manchester United.
"The Portuguese midfielder has already worn the armband for United on numerous occasions, and Erik ten Hag has confirmed that he will now lead the team on a permanent basis.
"Fernandes has scored 64 goals and contributed 54 assists in just 185 games for the club since joining in 2020."
"As captain, the two-time Sir Matt Busby Player of the Year will continue to drive the highest standards throughout the squad as United push for success in the 2023/24 season and beyond."
Source: http://20newshub.com