Multi-talented Ghanaian female socialite cum singer, Mona 4Reall aka Hajia4Real finally releases her new single 'BABY' featuring Shatta Wale on it.
Mona on Monday, July 26, 2021, took to her official Instagram page where she broke the news on releasing the song on Thursday after she shared the cover art.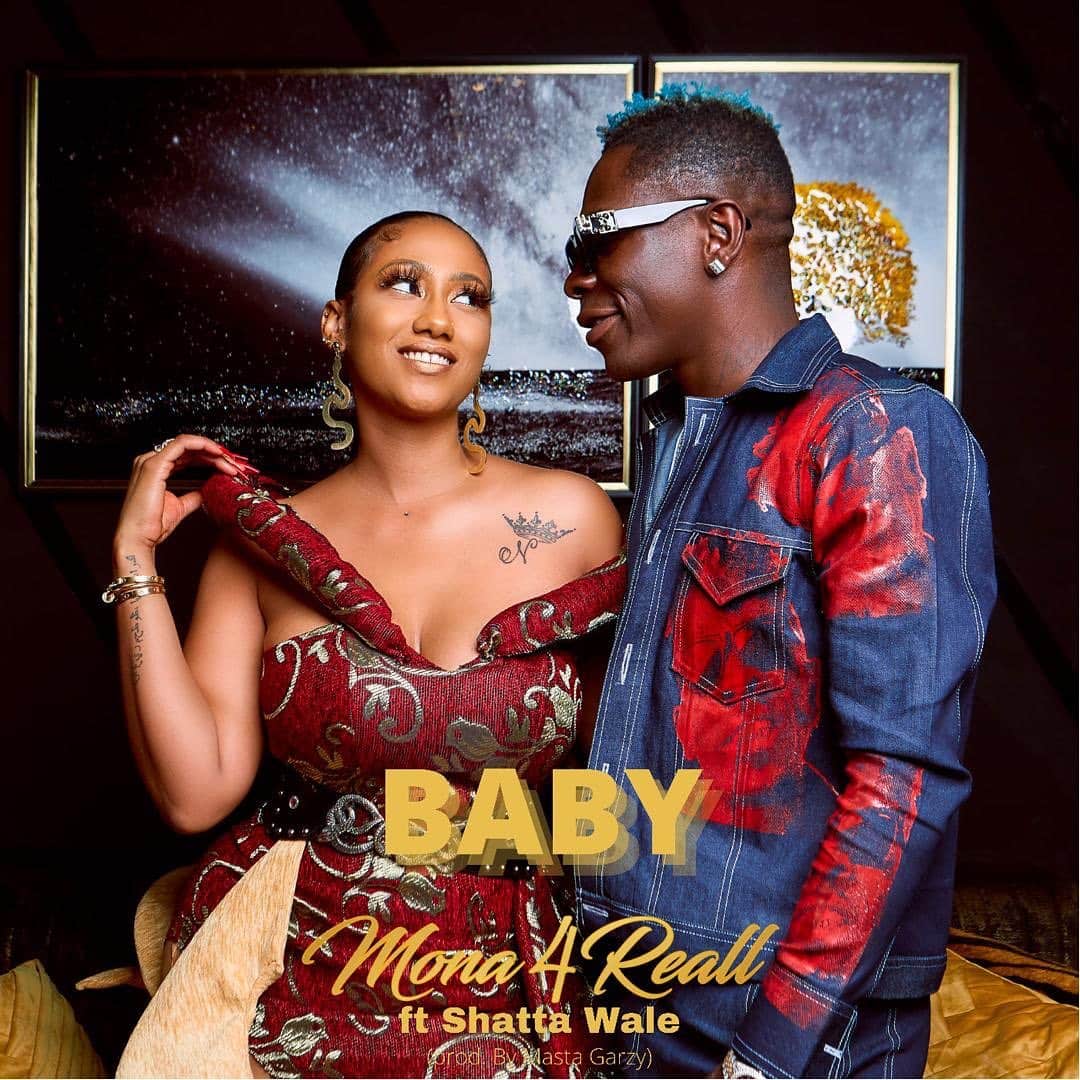 Well, this new Mona 4Reall Baby song which features her very good friend who is the Kind of African Dancehall Music, Wale on it happens to be a love song.
Baby by Mona 4Real happens to be a lovely afrobeat love song which has a danceable riddim and a good song to move fans into the dancing mood.
Production credit for this new banger goes to Mix Master Garzy, and it follows her previously released banger, "God's Child".
Have a feel of BABY by Mona 4Reall ft Shatta Wale below, and do not forget to support her music by spreading the news just by simply sharing this very post with friends and families.

This is a great and lovely tune, and i will say a big shout to the music producer, Mix Master Garzy, knows his job and nailed it, looking at the song from my oown view i think the production is very solid, from the instrumentaltion gash, i realy love the beat.
And also will secondly say Hajia4Reall is really here to stay, and she is never stopping now, she started, got criticized, and learnt from her mistakes and put in her all to serve her fans with the best.