Mzvee: "I don't have much experience with relationships", currently single and not searching
– Mzvee reveals she is still single
– her last relationship ended up three years ago
– having a crush on comic actor Akrobeto
Ghanaian songstress, Mzvee has revealed that she is currently single since her last relationship ended up years ago, but also not searching.
Mzvee [born Vera Hamenoo-Kpeda ] revealed in an inteview hosed by Okyeame Quophi on Angel FM's Drive Time show her current relationship status.
The songstress said that in her entire life, she has only dated twice, which is to tell us she only has only had two boyfriends since she opted in for dating.
She made it clear that the last relationship she was into ended last three years, 2017, and she has since then been single.
"Nobody is dating me, honestly. The last time I was in a relationship was three years ago. I've not been in a relationship since then." – she said.
"I'm single and not searching", after saying she has been single for the past three years, she also added that she is not ready to enter into any relationship for now, love to keep it that way.
Mzvee single not searching: Guys abi you hear am, you all for try back off her ooo, this might mean it's because she wants to focus on her musical career for now.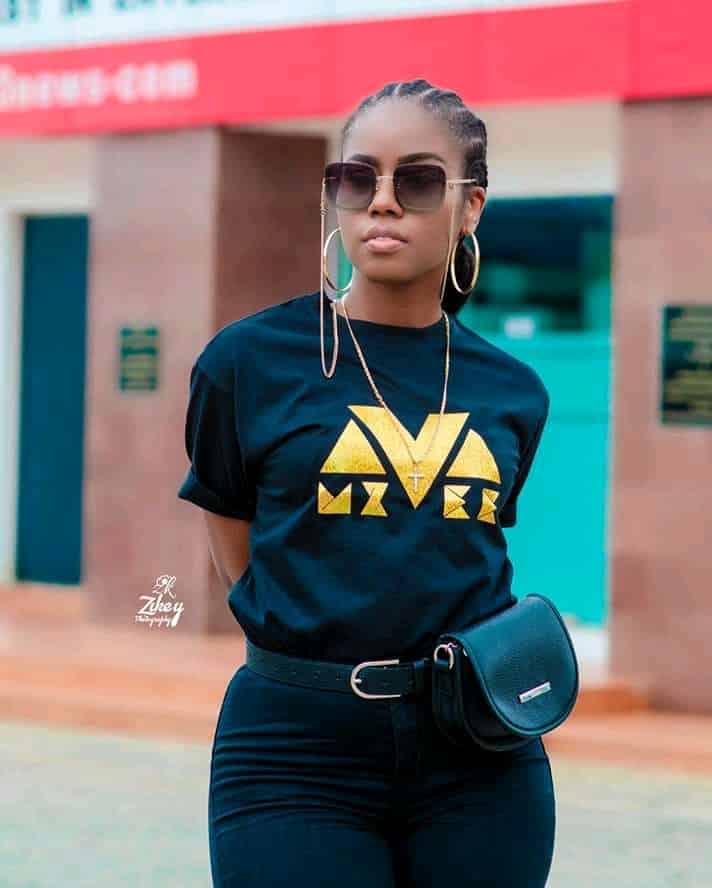 According to her, comic actor Akrobeto is one of a kind, and his nature makes him attractive and she would have opted in for dating him if only he was single and not married.
Mzvee took her time to also touch on the circulation rumours after some photographs of herself and Mugeez, sparked controversies on social media. And in addressing the issue, she stated that she is not in any relationship with Mugeez and that heir relationship was strictly professional.
Mzvee single not searching: We hope you guys enjoyed the story you just read, if yes and you would love to be the first person to read our newly published stories, then do well to click on the red circled bell icon displayed on the bottom right cornor of you screen to get get sent right onto your phone.
See This posts