In a startling turn of events, a Ghanaian pastor recently experienced a life-altering revelation when he discovered his wife in bed with a man named Evans.
The shocking incident unfolded during an interview on Oyerepa FM's Oyerepa Afutuo show, where the pastor's wife publicly confessed to the affair, revealing that she not only slept with Evans but also shares a child with him.
The clandestine relationship had been ongoing for a staggering 10 years, unbeknownst to the unsuspecting pastor.
The truth came to light when the wife attempted to deceive Evans by falsely claiming their son had secured a scholarship to study abroad, leading to a dramatic and public revelation on live radio.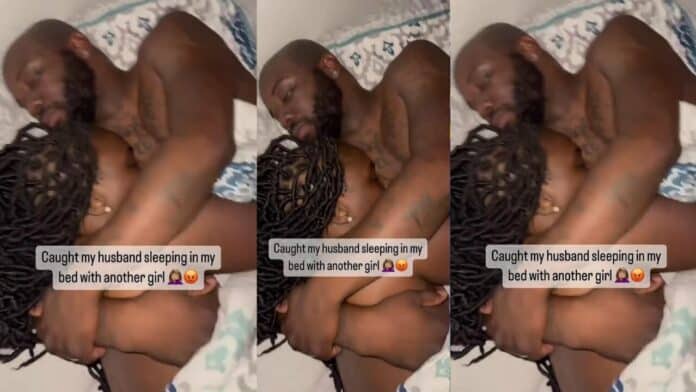 READ ALSO: KAISH! Groom Grabs Bride's D*na As He K*sses Passionately (+VIDEO)
The pastor's wife, during the interview, expressed bewilderment at her own actions, citing an inexplicable force that led her to commit such a grave transgression.
The shocking admission sent shockwaves through the community as listeners tuned in to witness the unfolding drama.
The saga took an even more dramatic turn when a video surfaced, providing further details of the affair and the events leading up to the revelation.
The pastor, undoubtedly devastated by the revelation, now faces the challenging task of reconciling with the betrayal and navigating the aftermath of this public scandal.
This incident serves as a stark reminder of the complexities within human relationships and the unexpected twists that life can take.
The repercussions of such revelations extend beyond the individuals involved, impacting families and communities alike.