Popular Nigerian music duo, Peter Okoye and Paul Okoye (P-Square) publicly apologize to their fans around the world, asking for their forgiveness following their over 5-years feud.
The twin brother settled their differences, and put the past behind them, and agreed to come back together as a team during their recent birthday on November 18th, 2021.
The duo split sometime in 2017 came as a shock as many of their fans were not able to understand why such talented youngmen arrived at such foot, but they are trying to do good this time around.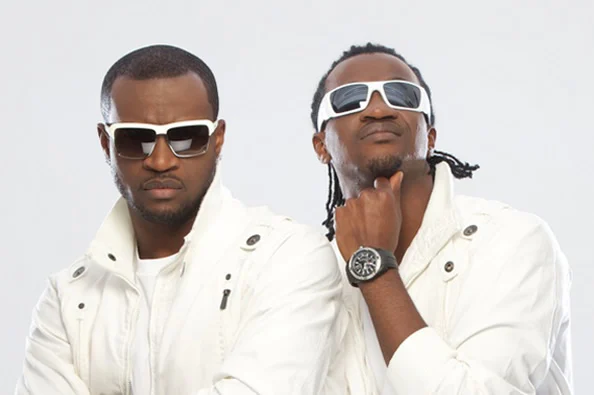 In a new video sighted by Townflex, the two, Peter Okoye and Paul Okoye (P-Square) went down on their knees as they rendered apologies to their fans across the world asking for forgiveness.
"We apologize for breaking up, deep apologies to our fans all over the world.

"I want everyone around the world to know that we are asking for forgiveness," Psquare said.
Psquare Apologizes to fans" Watch the video below;
In other news, Senegalese-American singer, songwriter, record producer, Aliaune Damala Badara Akon Thiam, also known mononymously as Akon, has revealed that the break-up of the Nigerian twin musical group P-Square really affected him.
As many thought P-Square's beef that led to the twin brothers breaking up only affected Nigerians, that seem not to be true as it also affected some international celebrities including Akon.
The multiple award-winning singer, Akon, in a recent interview with Channels Television on the sidelines of the Expo 2020 Dubai, revealed that he was heartbroken after P-Square's split many years ago.
According to Akon, he was heartbroken because they were all like one family, and that the separation may have been due to a lot of pressure in their careers and relationship. Click Here For Full Story.
I hope you had a nice time going through the above article, if you did then subscribe to Townflex.com by clicking on the bell icon displayed in the bottom corner to receive our daily post updates first, and also click to subscribe to our YouTube channel for more updates.