Fast-rising Nigerian singer, Portable, a.k.a Zazu Zeh master, falls off a speaker while trying to entertain his fans to the fullest during a show.
The singer became very popular after releasing his song 'ZAZU', a song that features the YBNL boss, Olamide.
In the new latest video sighted by Townflex and making rounds on social media, the singer was seen falling of the speakers while performing and trying to entertain his fans at a show.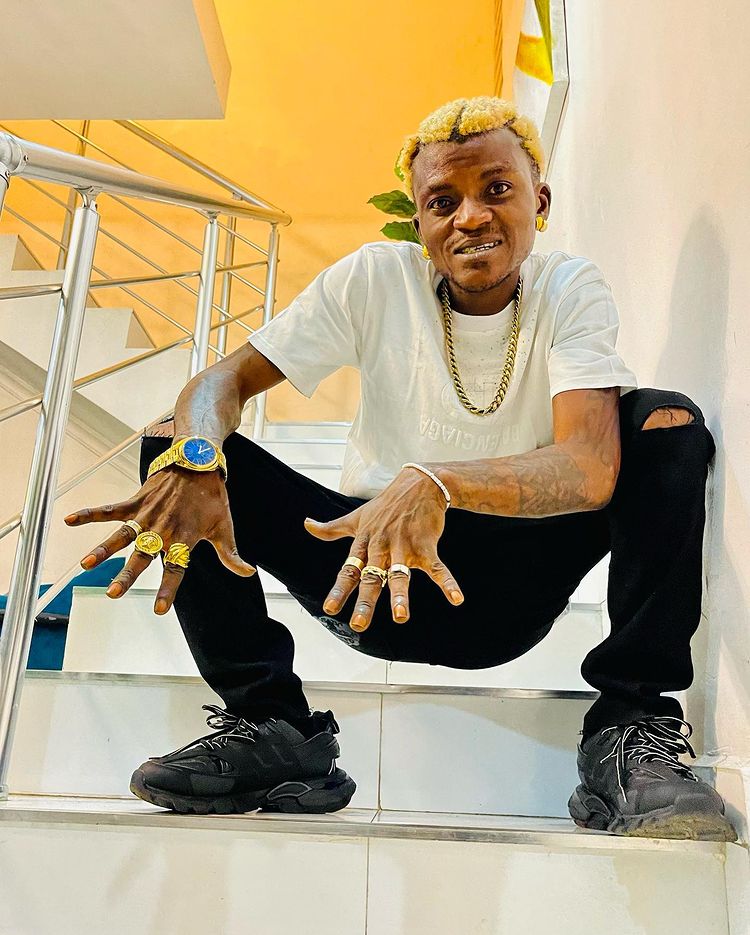 But the good thing was that he was very lucky he got supported by some fans close to where he stood while performing as they quickly held him which made sure he did not hit the ground and raised him back onto the stage.
Portable falls off stage: Watch the video of his performance below and how he fell.
I hope you had a nice time going through the above article, if you did then subscribe to Townflex.com by clicking on the bell icon displayed in the bottom corner to receive our daily post updates first, and also click to subscribe to our YouTube channel for more updates.