Rebecca Loos, a former model and personal assistant, has opened up about a painful incident she claims to have experienced during her alleged affair with former footballer David Beckham.
In a recent interview with the Mail on Sunday, the 46-year-old discussed an event that took place at soccer legend Ronaldo Nazário's home on September 22, 2003.
Loos recounted that she was at a party with David Beckham, who was then playing for Real Madrid.
While enjoying a lavish gathering with Brazilian samba music and flowing champagne, she alleged that Victoria Beckham, David's wife, called her mobile phone. Victoria was concerned because David was not answering his phone, and she asked Loos to find him.
Feeling somewhat awkward, Loos ventured inside the house and noticed two of David's bodyguards guarding a door.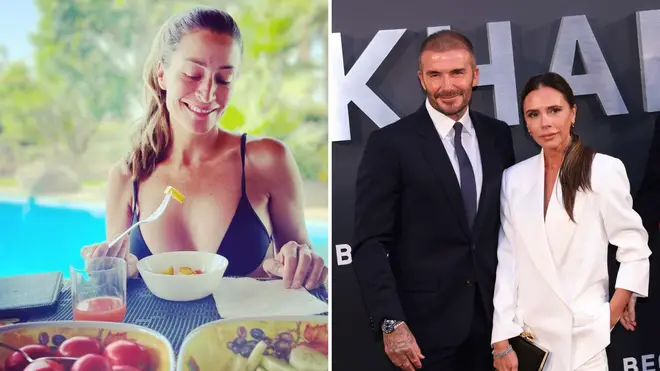 READ ALSO: Kim Kardashian Reports for Jury Duty in High-Profile Gang Violence Murder Case
She informed them about Victoria's call, and one of the bodyguards went inside the bedroom. When he returned, David Beckham was with him, and a Spanish model was in the background, lying on the bed.
Fuming, Loos handed the phone to David and simply said, "Your wife."
Recalling the incident, Loos expressed feeling hurt and regret, acknowledging that David had a hold on her during that time. She originally disclosed her alleged affair with the married athlete in a 2004 interview.
David Beckham has consistently denied Loos' claims, along with other women who have alleged romantic involvement with him during his marriage to Victoria.
He addressed these allegations in his documentary "Beckham," stating that Victoria is everything to him, and they fought to preserve their family.
Rebecca Loos now resides in Norway with her doctor husband, Sven Christjar Skaiaa, and their two children.
She decided to speak out to protect her reputation and show her own family that she is willing to stand up for the truth.
Visit our Celebrity News Page for updates on Net Worth, biographies, etc.