Richarlison of Tottenham was taunted racially at Tuesday's friendly match between Brazil and Tunisia in Paris and had a banana thrown at him.
The former Everton striker who was involved in the incident was celebrating his team's second goal in their 5-1 victory at the Parc des Princes.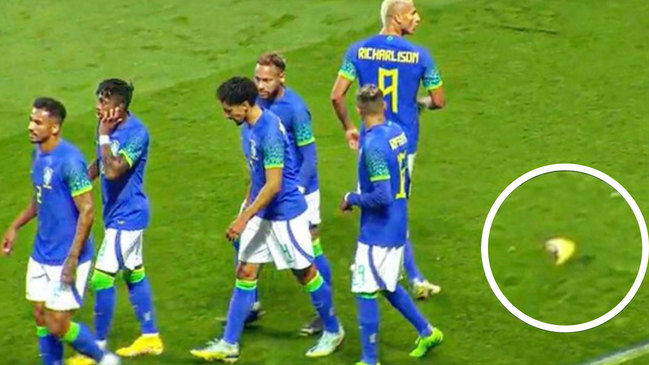 The Seleçao trounced Jalel Kadri's team 5-1 in France owing to goals from Richarlison, Neymar, a brace from Raphinha, and Pedro.
However, the game was marred in the first half when the former Goodison Park fans' favorite walked to the corner flag to celebrate his goal, where footage showed a banana and bottles being thrown in his direction as he doubled the visitors' lead.
Manchester United midfielder, Fred was seen on a footage kicking the banana away.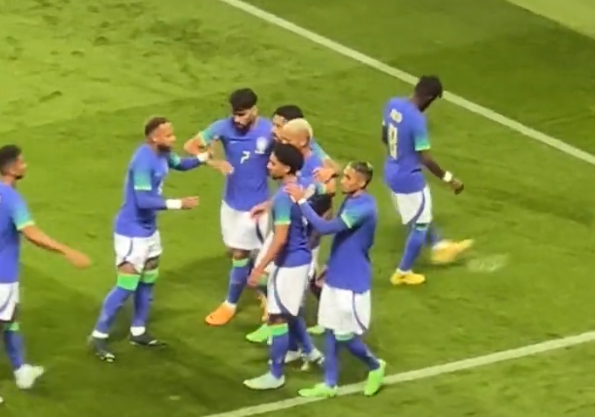 The Brazilian football confederation reaffirmed their commitment to "fight racism," following Richarlison's apparent receiving of a banana after scoring against Tunisia on Tuesday night.
A tweet from the official CBF account read as follows:
"Unfortunately, after the action [goal], a banana was thrown on the lawn towards Richarlison, author of the second Brazilian goal. CBF reinforces its position to combat racism and repudiates any prejudiced manifestation."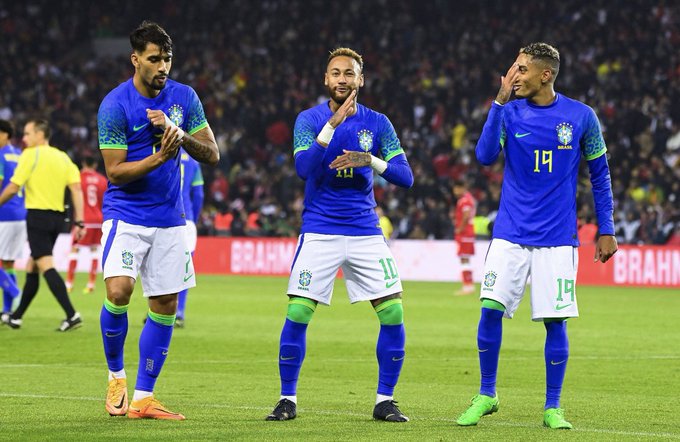 Brazil wore a distinctive uniform against Tunisia in an effort to counteract this behavior. The five stars above the country's logo, which represent how many World Cups they have won during their history in the competition, were conspicuously absent from the specially made shirts.
The sponsor of all Brazilian football teams' Itaú Com a Torcida said the uniform was created to "remind you that if it weren't for our black players, we wouldn't have our titles".
Read also: https://townflex.com/lionel-messi-significant-claim-after-real-madrid-game-in-cl/
The Brazilian FA President, Ednaldo Rodrigues added in a statement: "Once again, I come publicly to express my rejection. This time I saw it with my own eyes."
"This shocks us. We must always remember that we are all the same, regardless of colour, race or religion.
"The fight against racism is not a cause, but a fundamental change to wipe this type of crime from the planet. I insist on saying that the punishments need to be more severe."
Click On the Red-Bell icon displayed at the right bottom corner of your reading screen to be the first person to get the latest news updates sent directly to your smartphone's notification.