In a resounding turn of events, Afrobeat singer Seun Kuti has been granted bail by the esteemed Magistrate Court in Yaba on Tuesday (May 16, 2023).
The court ruling necessitates the production of two sureties, both of whom must possess landed properties within the borders of Lagos State.
Magistrate Adeola Olatunbosun, presiding over the case, further issued a directive to the police, mandating the completion of their investigation within a concise time frame of 48 hours.
Seun, son of the legendary Fela Kuti, found himself facing charges of assaulting a police officer, an offense diametrically opposed to the stipulations set forth in Section 356 of the venerable Criminal Code Act.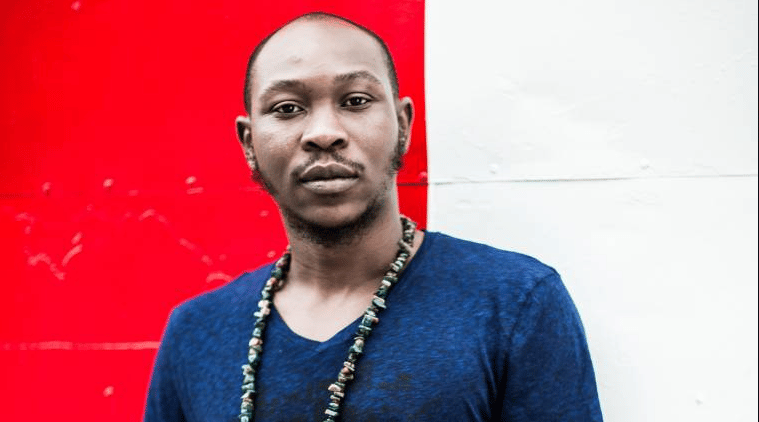 Standing before the court, the police prosecutor, S. A. Adebese, fervently implored the judicial body to detain the defendant for a prolonged period of 21 days.
This period, as the prosecutor contended, would afford the Directorate of Public Prosecutions (DPP) ample time to meticulously formulate the required legal advice.
However, the formidable defense counsel, Adeyinka Olumide-Fusika, a distinguished Senior Advocate of Nigeria (SAN), vehemently opposed this plea in a compelling argument presented to the court.
Olumide-Fusika fervently implored the court to exercise leniency and abstain from detaining his client, emphasizing his lack of awareness regarding any application advocating such action.
The scuffle that led to Seun's arrest unfolded when he, brimming with frustration, resorted to slapping an officer subsequent to the unwarranted halting of his vehicle on the illustrious Third Mainland Bridge.
Related: Gun linked to rapper AKA's murder found in uMlazi, suspect arrested
Within the confines of the State Criminal Investigation Department (SCID) situated in the bustling locale of Panti, Yaba, the audacious Kuti refused to furnish the interrogators with any voluntary statement.
Strikingly, his legal representative ardently contended that the police spokesperson, the enigmatic Benjamin Hundeyin, had effectively appointed himself as the Investigating Police Officer (IPO), as evidenced by his audacious "issuing of a report of his investigative work" within the realm of the media.
For Latest , showbiz, celebrity gist, and gossip stories like this, feel free to visit our Entertainment Page.
Do you enjoy reading from Townflex? Do You Want Notifications From Us On Our Latest Post? If so, click on the Red bell icon below to subscribe to our feed, which will appear in your smartphone's notification after we publish a new article. You may also follow us on Twitter at @Townflexgh, Facebook at Townflex, Telegram at @Townflex, Townflex on Pinterest, Townflex on TikTok, Townflex on YouTube, and Townflex on Google News.