Ghanaian Dancehall musician Shatta Wale and his brother, Medikal finally speak on the lessons learned from their issue with Ghana police which ended them up spending some days in prison and also giving advice to the youths.
Shatta Wale together with his three accomplices, Kojo Owusu Koranteng, Idris Yusif, and Eric Venator were arrested on October 19, 2021, facing the charge of causing fear and panic following his faking shooting announcement.
Ghanaian Hip-Hop rapper, Samuel Frimpong aka Medikal on the other hand was also arrested for brandishing a pistol (gun) on social media.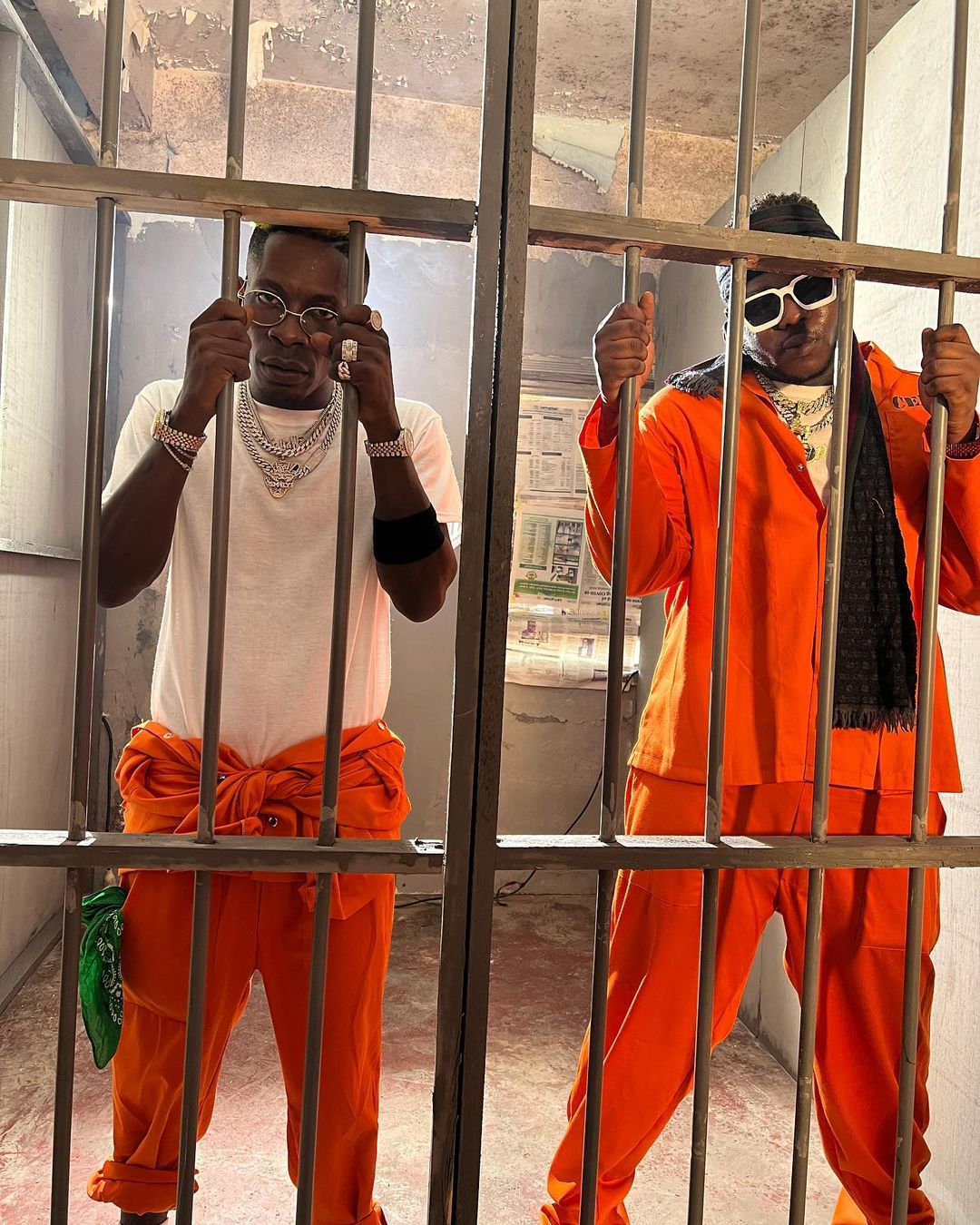 Speaking in an interview on Hitz FM's Daybreakhitz entertainment show hosted by Andy Dosty, the two MDK, and Wale spoke on the lessons they have learned from their actions.
Shatta Wale speaking on his issue with the police said discipline, he came out with strong discipline, that he now knows there are some things he is not supposed to do because he might be doing something which he might feel is right but per the law (system) it may be wrong, so he had to abide by it.
AMG signed rapper, Medikal also said he wasn't aware brandishing a gun privately was an offense.
He said he has learned to be very extra careful following what he encountered and that because one might not know what will land him in trouble.
Adding more on him not knowing brandishing weapons was a crime said, he thought wouldn't be a crime since he he was at home and shared a video on social media, but instead he thought taking it to the public and scaring people was rather an offense.
Watch the video below.
In other news, Shatta Wale shocks many after revealing that he has a blood covenant with rapper Medikal.
Wale made this known in a radio interview on Hitz FM hosted by Andy Dosty where he and Medikal were present.
This came after Medikal was asked why he came late for the radio interview, he jumped in and defended Wale for saying Shatta Wale had a serious meeting with Saddiq Adams of 3 Music Awards, the same Industry person whom Wale sometime back had serious beef with. And that was the reason Medikal couldn't come early, he had to wait for them to complete their over 4hours discussion due to the kind of bond he shared with Wale. Click Here To Watch Video.
Click Here: No More 90-Days Jail Term For Akuapem Poloo [This Is Why]
I hope you had a nice time going through the above article, if you did then subscribe to Townflex.com by clicking on the bell icon displayed in the bottom corner to receive our daily post updates first, and also click to subscribe to our YouTube channel for more updates.