Latest Entertainment News (Townflex) – Renowned rapper and entertainer, Snoop Dogg, has taken to Instagram to issue a heartfelt apology for remarks he made in the past that involved age-shaming individuals, particularly those who were 50 years of age or older.
The 52-year-old artist acknowledged his earlier insensitivity and expressed his remorse in a recent post.
In the public apology, Snoop Dogg wrote, "I just wanna apologize to the people I called old at 50 when I was 18."
The statement, while concise, carries a powerful message of self-reflection and personal growth.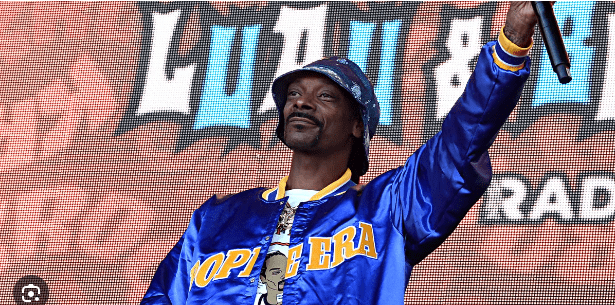 Snoop's willingness to admit his past mistakes and express remorse is commendable and demonstrates his commitment to fostering a more inclusive and respectful environment for individuals of all ages.
Age-shaming, like other forms of discrimination, can have a profound impact on those subjected to it, eroding self-esteem and contributing to feelings of exclusion and marginalization.
Snoop Dogg's apology serves as a reminder of the importance of addressing past misjudgments and striving for a more compassionate and understanding society.
READ ALSO: Davido sued for defamation, breach of contract
As a public figure with a massive fan following, Snoop Dogg's words hold considerable influence.
His apology sets an example for his fans and peers, encouraging open dialogue about the harmful consequences of age-shaming and the importance of respecting people of all generations.
It is worth noting that Snoop Dogg has been increasingly using his platform for positive change in recent years.
Beyond his music career, he has been involved in various philanthropic endeavors, emphasizing the significance of education, mentorship, and community support.
This latest apology underscores his ongoing commitment to personal growth and societal betterment.
Visit our Latest Entertainment News Page for the latest updates on Showbiz, Celebrity Gossip