Latest Entertainment News (Townflex) – Taraja Ramsess, a renowned actor and stuntman celebrated for his work in blockbuster films such as 'Black Panther' and 'The Avengers,' tragically lost his life in a car crash that also claimed the lives of three of his children, including a newborn daughter.
The harrowing incident occurred on Halloween night, October 31, 2023, in DeKalb County, Georgia, when Taraja Ramsess, aged 41, was driving a vehicle with his children on board. Their car collided with a broken-down tractor-trailer on a highway exit.
The devastating accident resulted in the untimely demise of Taraja and his three children. His 13-year-old daughter, Sundari, his 10-year-old son, Kisasi, and his eight-week-old daughter, Fugibo, all tragically passed away as a result of the crash.
Son Kisasi was initially rushed to the hospital but succumbed to his injuries a few days later.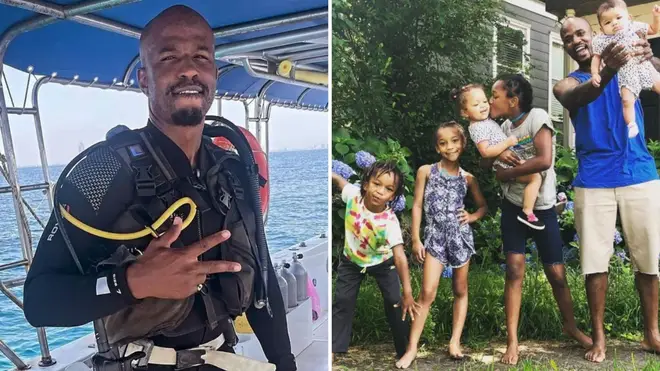 Miraculously, Taraja's three-year-old daughter, Shazia, survived the accident and is currently recovering in the hospital from minor injuries.
Another 15-year-old girl who was also in the vehicle emerged from the crash with minimal harm.
Although Taraja Ramsess was behind the wheel during the collision, the exact cause of the accident remains unclear, and an investigation is ongoing.
Relate News: Snoop Dogg Issues a Public Apology for Age-Shaming Past
Taraja Ramsess was not only known for his roles in 'Avengers: Endgame' and 'Avengers: Infinity War' but also had a distinguished career with 78 credits listed on IMDb, including numerous art department roles in films such as 'The Hunger Games: Catching Fire' and 'Fast & Furious 7.'
His mother, Akili, expressed her profound grief in a heartfelt post announcing her son's untimely demise.
She shared cherished memories of Taraja, highlighting his love for his children, martial arts, motorcycles, and filmmaking. She emphasized his unique sense of humor and his deep capacity for love.
Award-winning filmmaker Ava DuVernay paid tribute to Taraja Ramsess, describing him as "regal" and recounting his unwavering dedication to his craft.
She lauded his willingness to take on challenging roles and his exceptional character, which inspired those around him.
The tragic loss of Taraja Ramsess and his children has sent shockwaves through the entertainment industry and beyond, leaving a void that will be deeply felt by all who had the privilege of knowing him.
Visit our Latest Entertainment News Page for the latest updates on Showbiz, Celebrity Gossip