Latest Politics News (Townflex) – Dr. Michael Ayamga, a Development Economist and Senior Lecturer at the University for Development Studies in Tamale, has voiced his concerns about Vice President Dr. Mahamudu Bawumia's ability to lead the New Patriotic Party (NPP) into the 2024 general elections.
According to Dr. Ayamga, the recent NPP Presidential Primaries revealed a significant lack of support for Dr. Bawumia within his own party.
The Presidential Primaries, held on November 4, saw Dr. Bawumia emerge as the NPP's flagbearer for the upcoming 2024 elections.
However, with nearly 40% of the delegates voting against him, Dr. Ayamga argues that this rejection sends a troubling message for the NPP's prospects in the December 7, 2024 elections.
Dr. Ayamga believes that Dr. Bawumia has lost credibility among Ghanaians and is perceived as representing a third term for President Akufo-Addo.
He expressed his concerns on the AM Show on JoyNews, saying, "40% is no small number. It now means that his campaign team has to rebrand and resell him, and given the baggage of Bawumia, he is not going to excite anybody."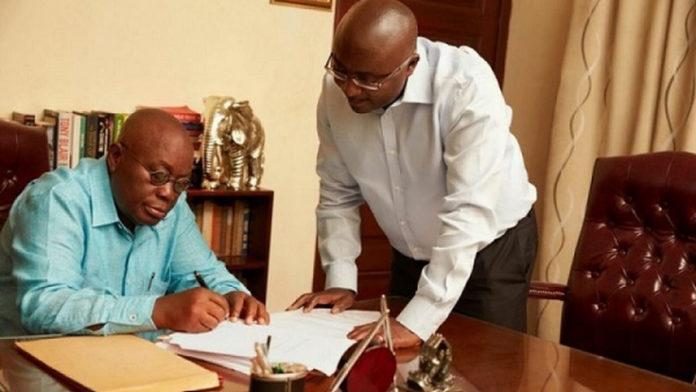 READ ALSO: Battle for NPP's Top Spot Intensifies as VP Bawumia Faces Allegations (See Details)
He further pointed out that the Vice President appears to have lost the ability to transform his speeches into concrete actions.
Dr. Ayamga added, "Many people know that Dr. Mahamudu Bawumia is Akufo-Addo's third term and that the powers he wields are firmly rooted in the circles and structures that brought President Akufo-Addo to power."
Regarding the NPP Primaries, Dr. Ayamga described it as a 'state choreographed election' designed to ensure Dr. Bawumia's victory.
He believes that the dissatisfaction among NPP members with their choice is palpable and could spell disaster when the message is conveyed to the wider electorate.
In the primaries, Dr. Bawumia secured 118,210 votes out of approximately 210,000 delegates, while his closest contender, MP for Assin Central, Ken Agyapong, received 71,996 votes.
Dr. Bawumia's victory sets the stage for a political showdown in the 2024 general elections as he faces ex-President John Dramani Mahama, who secured the endorsement of the opposition National Democratic Congress (NDC) earlier in the year.