Award-winning Ghanaian gospel singer and songwriter, Sonnie Badu, has weighed in on the ongoing debate about spiritual attacks in the Ghanaian entertainment industry.
Several artists, including Wendy Shay and Mr. Drew, have openly discussed their spiritual challenges and urged their peers to prioritize their spiritual well-being.
Religious leaders have echoed these concerns, emphasizing the significance of entertainers taking their spiritual lives seriously.
Related: Serwaa Amihere's Classy Look Sparks Debate at Luckiest Africa Lottery Event
Sonnie Badu, however, offers a different perspective on the issue. He suggests that the industry may not be as spiritually dangerous as some claim and that the real problem lies in the lack of unity among its members.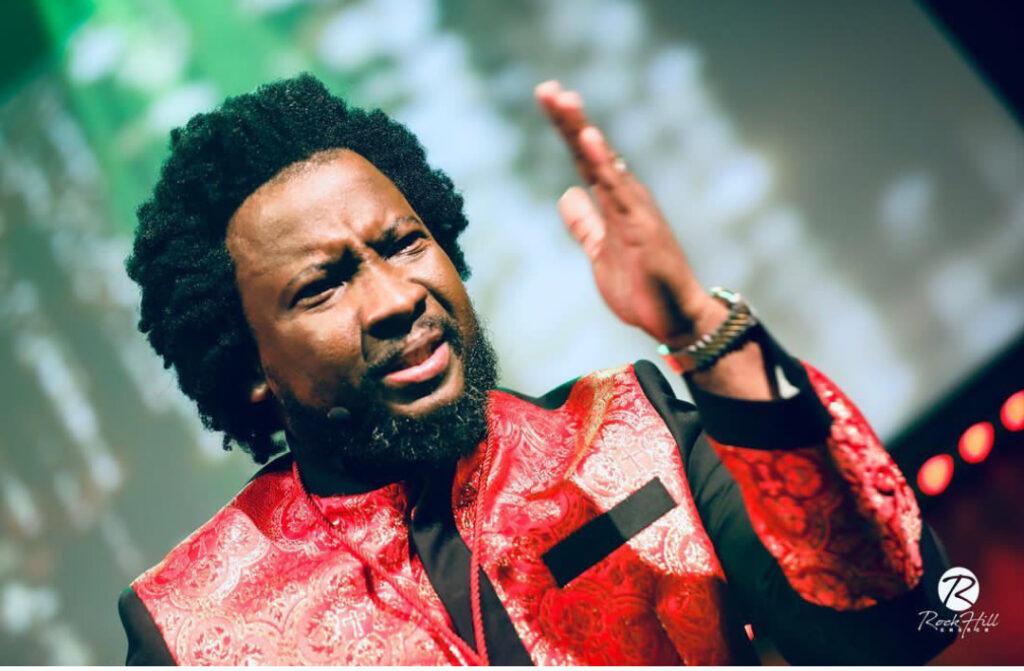 During an interview on Hitz FM, Sonnie Badu stated, "The problem we have is not a spiritual attack; the problem is that we are not united. If we could pool our talents and resources together, we wouldn't be vulnerable to attacks because we would complement each other instead of competing against one another."
Badu further elaborated on the issue, highlighting the detrimental habit of undermining and sabotaging fellow artists within the industry. He pointed to the Nigerian music industry as a shining example of unity, where artists rally around each other to ensure collective success.
Related: 2023 BET Hip Hop Awards – Black Sherif Wins Best International Flow Category
According to Badu, "There is competition everywhere. If someone sees another person doing well, they should encourage and support them instead of trying to bring them down.
That's the problem we have; we cannot unite to uplift one another. That's what the Nigerians do; they can come together and say 'Let's support this artist today,' and that's the agenda. So, we are not under spiritual attack; we simply need to collaborate."
Sonnie Badu's comments underscore the importance of unity and collaboration within the Ghanaian entertainment industry, shedding light on the recent claims of spiritual attacks and challenges in the sector.
Visit our Latest Entertainment News Page for the latest updates on Showbiz, Celebrity Gossip