Popular veteran Nollywood actor, Pete Edochie has many children but not everyone has a clue about them, the majority are aware of only one, Yul Edochie who is also into acting and is very popular.
We at Townflex.com are very poised to serve our wonderful and understanding audiences with the latest entertainment news as well as latest gossips in celebrity news have been carrying out our search and to serve you with this post after digging with the photos of all the children of the veteran actor.
The 74-year-old actor, Chief Pete Edochie, MON is a Nigerian actor who is considered as one of Africa's most talented actors.
He has been honored with an Industry Merit Award by Africa Magic and Lifetime Achievement by Africa.
Read This: Yul Edochie Take Out His Dad, Pete Edochie's Name From List Of Actors Who Shaped His Career
The Igbo man, Pete Edochie came into prominence in the 1980s when he played the lead role of Okonkwo in an NTA adaptation of Chinua Achebe's all-time best-selling novel, themed 'Things Fall Apart'.
He was in 2003, honored as a Member of the Order of the Niger by President Olusegun Obasanjo.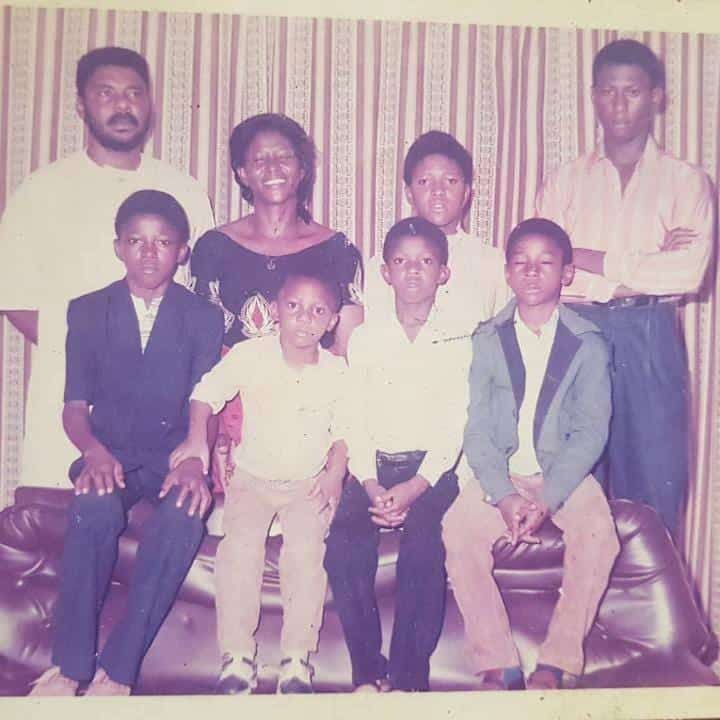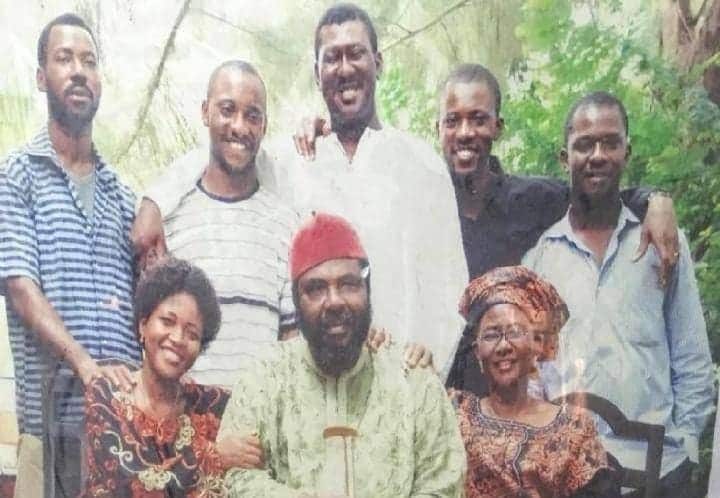 I know most people have been wondering how many children does the actor have, and other questions like these ones are as follows;
Who are the five sons of Pete Edochie?
What is the name of Pete Edochie first son?
does pete edochie have a daughter?
pete edochie family picture
who is pete edochie wife
who is pete edochie daughter
Pete Edochie's Children
Back to business, Pete is married to Josephine Edochie and are both blessed with 6 healthy children, five men and a daughter; Leo Edocie, Uche Edochie, Linc Edochie, Gene Edochie, Yul Edochie, and a daughter who s not known very well, much is not known about his daughter.
1. Leo Edochie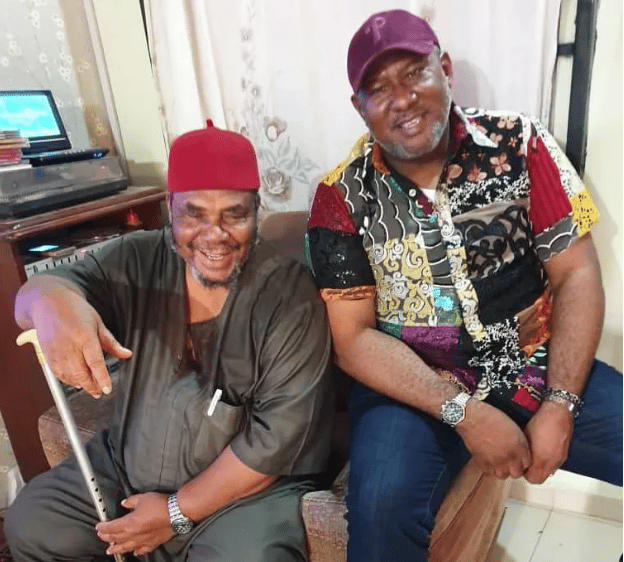 Leo Edochie is Pete Edochie's first child and first son. Unlike his father, Leo didn't choose to go into the entertainment industry. He is instead the CEO of Solotone Global Ventures Limited, a company that specializes in Electrical, Mechanical, HVAC & Construction, as well as in the procurement of specialized tools in the oil and gas industry.
He is a graduate of the University of Nigeria Nsukka and is married with children.
2. Uche Edochie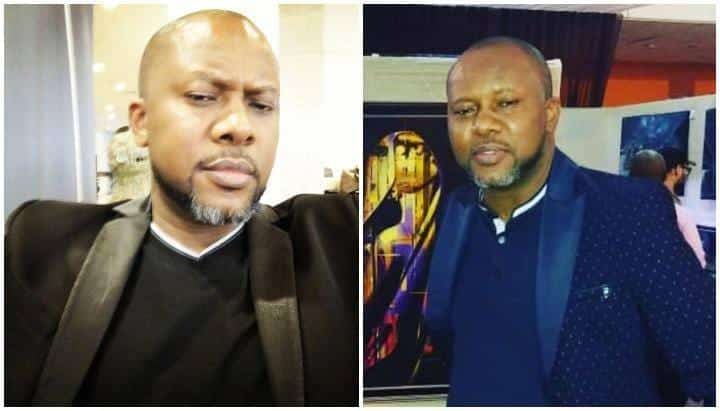 Uche Edochie is the second son of the Pete Edochie family. He was born in 1975 and has been married to his wife Nkechi Nwosu-Igbo for 16 years. Uche took from his father's creative gene but not in the acting department. Uche is a Nigerian postwar and contemporary painter, interior designer, photographer, and entrepreneur. His artwork has been sold at numerous auctions. He's been blessed with three children – two girls and one boy.
3. Linc Edochie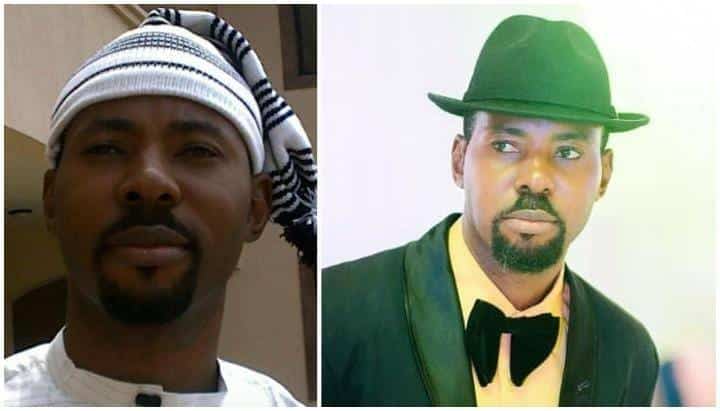 Lincoln Edochie aka Linc Edochie is Pete's third son. He took a lot from his father's creative genes. Linc is an actor, director, and scriptwriter who started professionally acting in 1995.
He too is married with children.
4. Gene Edochie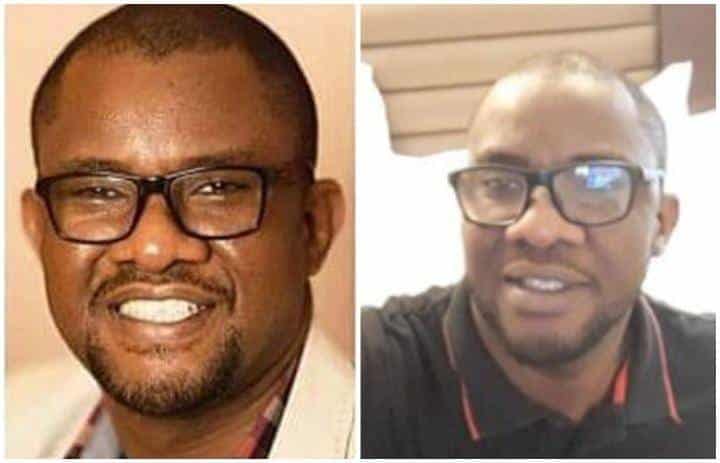 Gene Edochie is the fourth son of Pete Edochie. Like his elder brother, Uche, Gene is also an interior designer and photographer. He is also the managing Director of Space Calibre Ltd, an interior design company. He too attended the University of Nigeria, Nsukka and has a Master of Science degree in Architecture. Gene is married as well.
5. Pete Edochie's daughter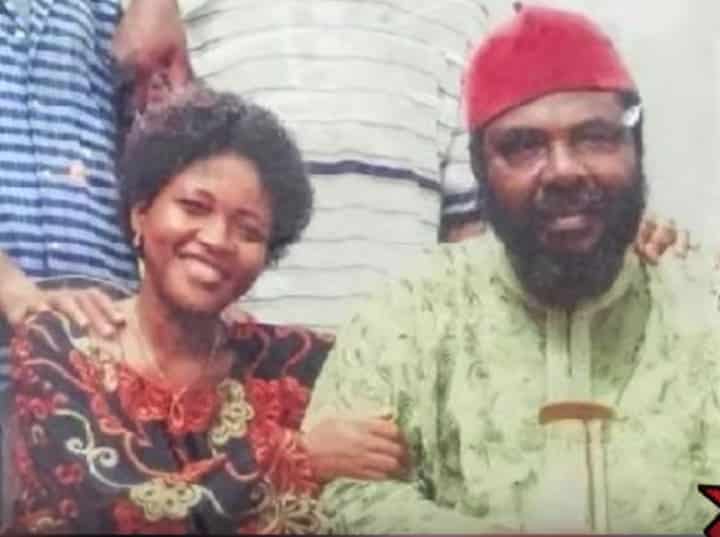 Pete Edochie's fifth child and only daughter is the most removed from the limelight and public domain, so much so that nothing is known about her – not even her name. The only reason we know she exists is because of family pictures of the entire Pete Edochie family which shows all six children. Otherwise, nobody would have ever known that Pete even had a daughter.
6. Yul Edochie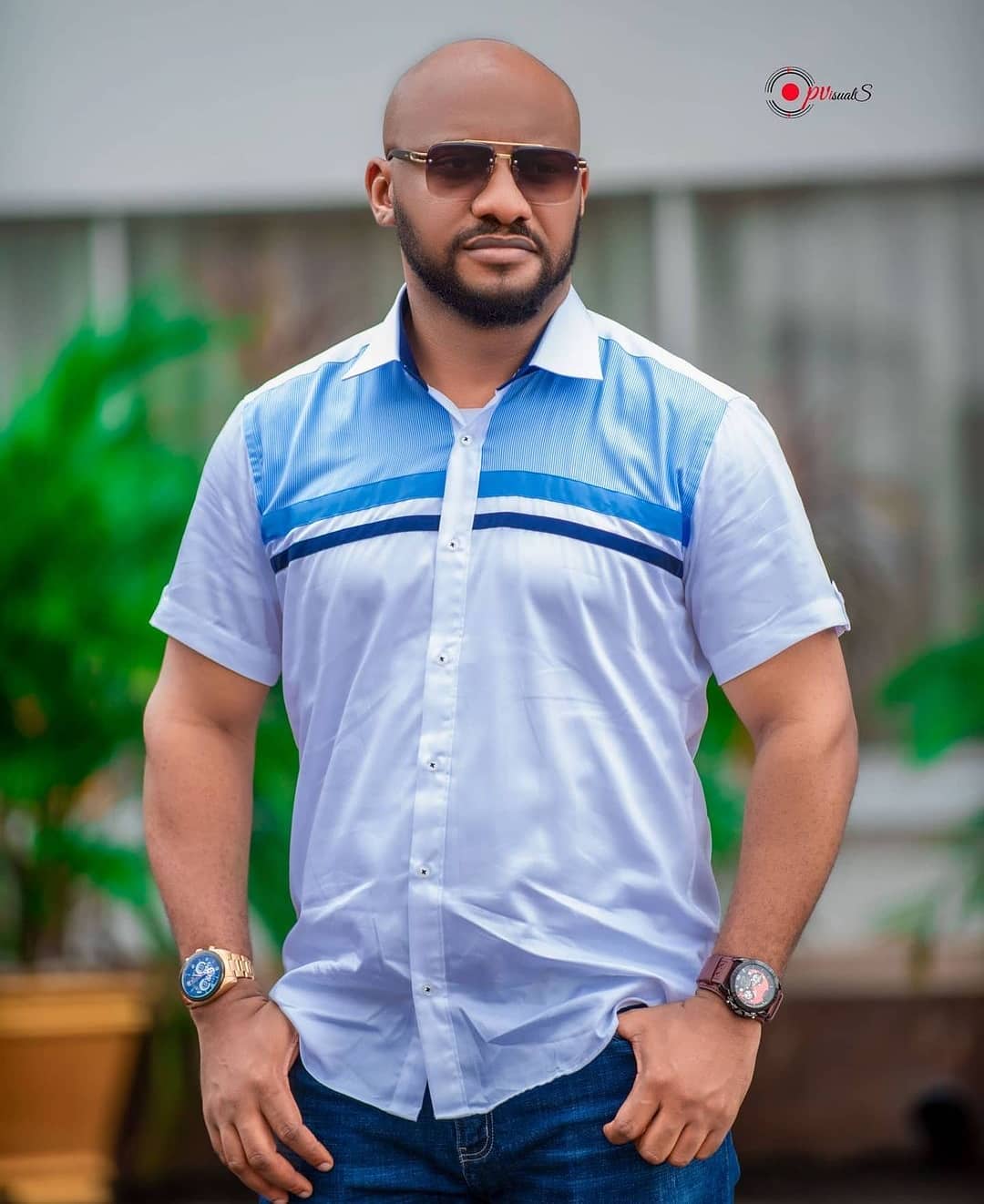 Of all of Pete Edochie's children, Yul Edochie is the most known because he took after his father's footsteps and successfully delved into acting in and producing Nollywood movies. Born in 1982, Yul is the baby of the house.
He too is happily married with four children – three sons and a daughter.
Watch Video of Pete Edochie's five sons together below
Also Read: Jim Iyke Beats Uche Maduagwu For Calling Him A Ritualist