Former Rector of the Ghana Institute of Management and Public Administration (GIMPA), Prof. Stephen Adei, recently made headlines with his scathing criticism of President Nana Addo Dankwa Akufo-Addo's government.
In a candid interview with TV3, Prof. Adei did not mince words as he voiced his concerns about what he saw as pervasive corruption and arrogance within the Akufo-Addo administration.
One of the key issues Prof. Adei highlighted was the extent of corruption that he believed had become ingrained in the government.
He lamented that some officials within the Akufo-Addo government appeared to think that they were above the law, asserting, "they think that Ghana is for them and that without them, Ghana will not be there."
This perception of entitlement, he argued, extended to the point where government officials felt they could influence who should be the country's next president.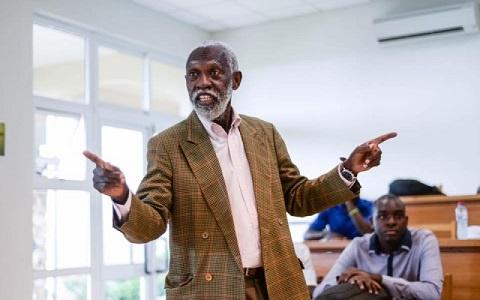 READ ALSO: WHAT! 3 Islamic Clerics in Custody for Beheading in Oyo State (See Details)
Prof. Adei's critique also touched on the issue of bribery for job opportunities within the public sector.
He called on President Akufo-Addo to address this issue urgently, stating, "This is what Akufo-Addo must be thinking about and, if he knows about it, must be ashamed of, that now, his people demand from you a certain amount before you'll be considered for the job."
This kind of corruption, he warned, risked the looting of the country during Akufo-Addo's term in office.
The former GIMPA Rector concluded by urging the President to take meaningful actions to address these concerns, emphasizing that Akufo-Addo's legacy was at stake.
He noted, "One of the greatest disappointments of Nana Akufo-Addo's regime is that, honestly, he raised the hope of Ghanaians."
Prof. Adei firmly believed that the President needed to redeem his image and take decisive measures against corruption to avoid becoming one of the most disappointing leaders in Ghana's history.
In a political landscape marked by varying opinions and critiques, Prof. Adei's outspoken words have stirred debate and placed the spotlight on the issue of corruption within Ghana's leadership.