UNICEF Executive Director, Catherine Russell, has expressed deep concern over the recent bombing of the Al Ahli Hospital in the Gaza Strip by the Israeli military.
In a press statement, she expressed her horror at the reported deaths and injuries, particularly among children and women, resulting from this attack.
The situation in the Gaza Strip has been escalating, with Hamas launching an unprecedented attack on Israeli civilians, leading to casualties and kidnappings.
READ ALSO: Trump Receives Gag Order in Election Subversion Case: What It Means
In response, Israel has enforced a complete siege on the Gaza Strip, disrupting essential services like food, water, and electricity. The lack of a humanitarian corridor for aid delivery has further exacerbated the crisis.
The ongoing conflict has claimed thousands of lives and left thousands more injured. A UN resolution calling for an Israeli ceasefire was unfortunately rejected, leading to continued hostilities.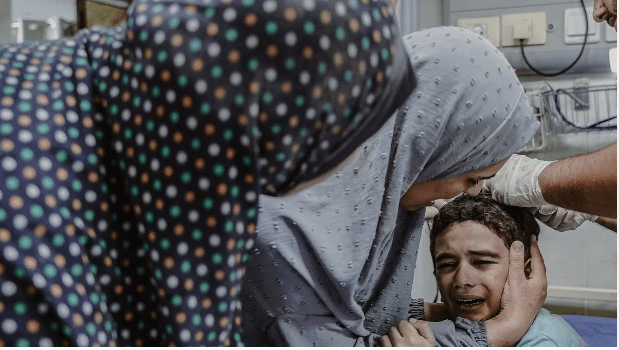 Catherine Russell emphasized the devastating impact of this prolonged conflict on children and families.
She pointed out that hundreds of children have tragically lost their lives in just 11 days, with thousands more suffering injuries and over 300,000 children displaced from their homes.
She stressed that attacks on civilians and essential infrastructure, such as hospitals, are unacceptable and called for an immediate cessation of hostilities.
UNICEF's urgent plea is to protect children from harm and ensure the safe and timely delivery of humanitarian aid to those in need.
Russell concluded by emphasizing that every child, regardless of their location, deserves peace and safety.