University Of Education, Winneba Temporary Closed Down
Authorities finally shut down University Of Education, Winneba temporary and orders students to vacate the premises before 6:00 pm Thursday evening.
The 3 days battling which started as a normal protest now gotten out of hand l, between the students and the Vice-Chancellor, Rev. Fr. Professor Anthony Afful-Broni over the dismissal of three lecturers.
The angry students smashed windows and glass doors of buildings on the campus, also they burnt tyres and later on took it on with the police with the police.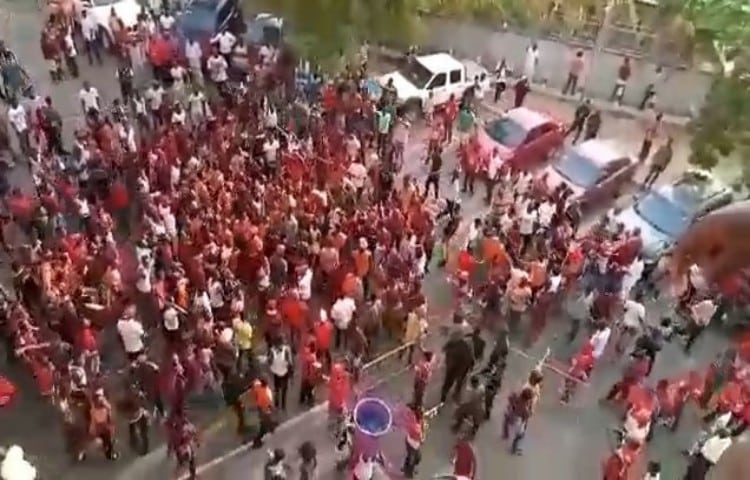 The Central Regional Minister, who is the Chairman of the Regional Security Council (REGSEC) explains why it is should be closed down, he said "every passing day, the level of insecurity [on campus] increases…"
Also Read: Zambian Man To Face Death Penalty For Shooting Wife To Death
What began as a normal student protest on Tuesday escalated on Wednesday as students on the North campus disrupted classes there and marched to replicate this at the Central campus.
They were stopped from entering the South campus by police reinforcements Wednesday afternoon. But the students retreated only to restart the disturbances Wednesday evening.
"So on the advice of the Regional Security Council, we cannot continue to allow the university to be in session," Kwamena Duncan said.