Manchester City, the reigning champions in the Premier League, are actively engaged in their pursuit of securing Matheus Nunes, the standout player from Wolves, in anticipation of the impending Friday deadline.
Although their initial bid to secure his services was met with resistance from Wolves, City is currently contemplating the possibility of presenting a second, more enticing offer. While Wolves are showing reluctance in entertaining the idea of Nunes departing, the determined Portuguese midfielder is steadfast in his determination to facilitate a transfer.
Even in the face of Manchester City's keen interest, Wolves' manager Gary O'Neil remains unwavering in his belief that Matheus Nunes will remain a pivotal asset within the Premier League club's ranks, transcending the impending closure of the transfer window on Friday.
Illustrating his resolute stance, Nunes has made the decision to suspend his training sessions with Wolves. Reports from ESPN on August 24th unveiled that City's initial bid of £47 million ($59 million) for Nunes was summarily dismissed. This valuation fell considerably short of Wolves' assessment of the midfielder's value.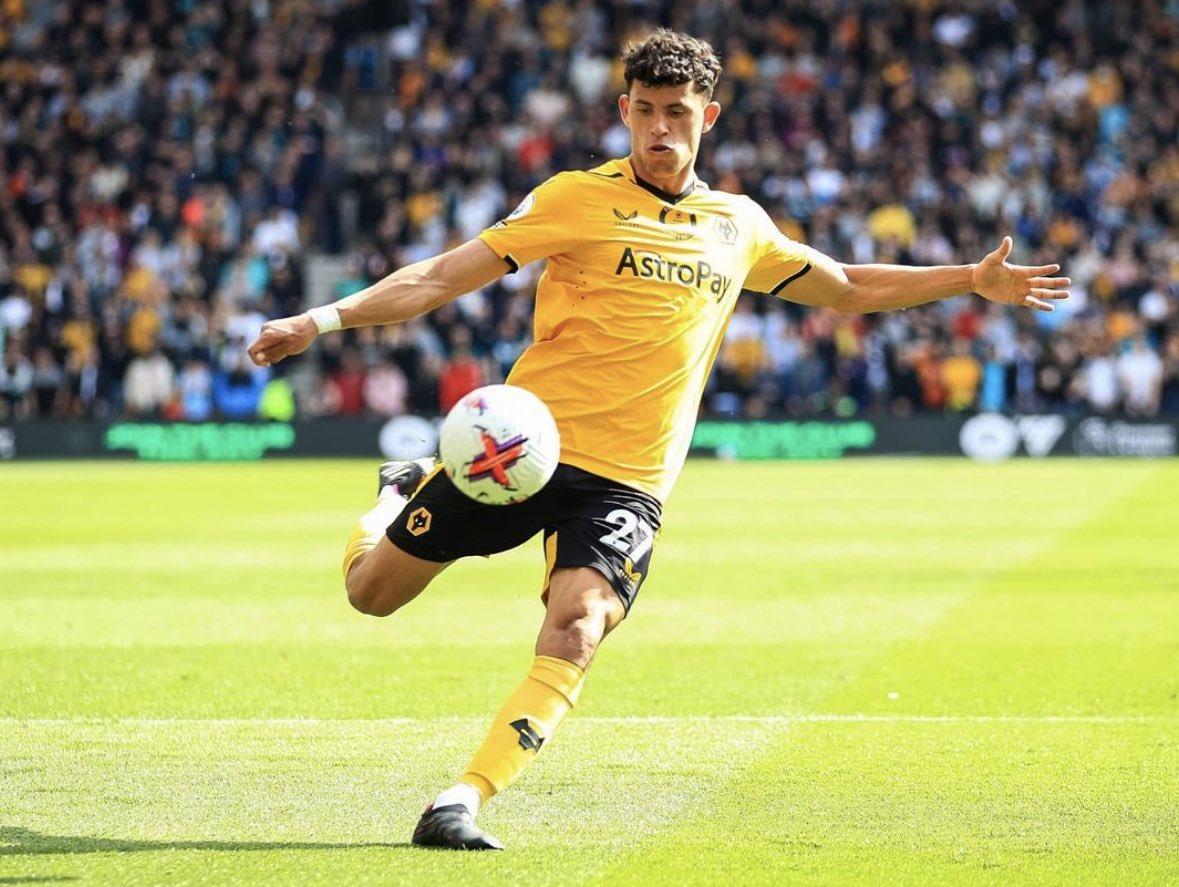 With 11 international caps earned for Portugal, the midfielder executed a transfer from Sporting Lisbon to Molineux in August of the prior year. The transfer, which commanded a club-record fee of approximately €45 million ($48.9 million), was formalized through a five-year contract that also encompasses the potential extension for an additional 12 months.
Manchester City, the reigning champions, have turned their attention towards reinforcing their midfield, prompted by the unfortunate injury sidelining Kevin De Bruyne for a minimum of four months.
Read Also: Vinicius Junior Injury Woes Leave Real Madrid Scrambling for Attacking Solutions
Gary O'Neil spoke about the Portuguese midfielder after his team's 5-0 win against League One outfit Blackpool in the EFL Cup: "He's not with the group at the moment, his choice:
"After the bid from Manchester City, he decided it was best for him to not to be with the group. Club policy and how we deal with things like that is set in place."
"There are ways you should and shouldn't deal with it. I have my own views which I will share with Matheus when I get the chance"
"As far as I'm aware, there's been no improved bid. Matheus Nunes is still our player. We have a long contract still with him, and at this moment, I fully expect him to be here come Sept. 2."
"The next few days will be key of course and conversations will take place that will be private between me and Matheus."