Nollywood actor Yul Edochie seems unfazed by recent reports of a N100 million adultery lawsuit filed against him and his second wife, Judy Austin, by his first wife, May Edochie.
In a show of apparent defiance against the rumors, Yul took to social media to share a playful video of himself singing and dancing with Judy.
The news of the alleged lawsuit surfaced as rumors circulated about May Edochie petitioning for the dissolution of her marriage to Yul.
The controversy escalated when a law firm claimed that May had not only filed for divorce but also demanded damages amounting to 100 million naira from Judy Austin for alleged adultery with her husband.
In response to the claims, Yul Edochie chose to respond with a video rather than making official statements.
The video, posted on Facebook, showcases Yul and Judy in high spirits, seemingly unaffected by the unfolding legal drama.
Click the link below to watch video:
https://www.instagram.com/p/CvcEMfBtFJ4/?utm_source=ig_web_copy_link
The law firm involved in the case clarified that Yul and Judy cannot legally be recognized as husband and wife until Yul's divorce from May is finalized.
They stated that the assertions made by the couple were "delusion and absurdity" given the ongoing legal proceedings.
Despite the seriousness of the matter, Yul's video appears to have garnered significant attention from fans and followers, leading to discussions about the actor's personal life on social media platforms.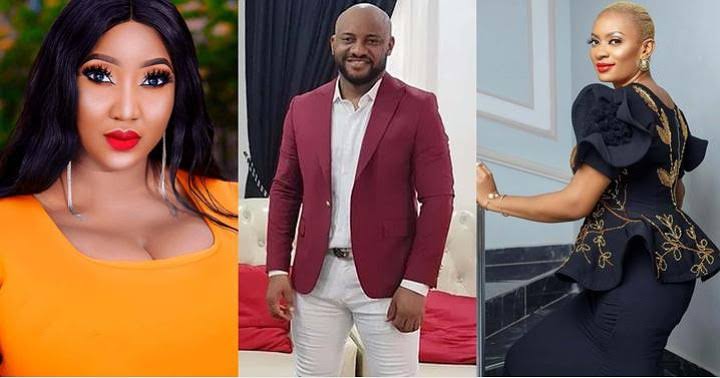 As the situation unfolds, many are eagerly waiting for official responses from Yul, May, and Judy, to gain a clearer understanding of the situation. The public's interest in the case has only intensified, fueling speculations about the possible outcome of the legal battle.
Yul Edochie, a prominent figure in the Nigerian entertainment industry, has had a successful acting career and has amassed a large following of devoted fans.
As news of the lawsuit continues to circulate, his fans remain curious about how the situation will impact his personal life and professional endeavors.