A report jointly released by the United Nations Children's Fund (UNICEF) and the Girls Excellent Movement (GEM) has shed light on the prevalence of $exual harassment among female students in Ghana's Senior High Schools (SHS).
The report, titled "Sheltered yet Exposed," paints a distressing picture, revealing that a staggering 51.9% of female students experienced $exual assault between 2019 and 2021.
The study further delineates the victims, with 54.3% falling within the ages of 17 to 22 and 45.7% between the ages of 11 and 16. Shockingly, the perpetrators of these heinous acts were often individuals close to the victims, including friends, family friends, schoolmates, teachers, and even strangers.
Friends topped the chart as the most common perpetrators at 24%, followed by family friends at 12%, schoolmates at 12%, teachers at 10%, and strangers at 9%.
READ ALSO: COBRA! Cecilia Abena Dapaah Files Affidavit Against OSP's Seizure of Funds
Juliana Ama Kplorfia, the founder and executive director of GEM, addressed stakeholders in Accra during a dedicated engagement organized by the Center for Social Justice (CSJ) with support from the Friedrich Ebert Stiftung, Ghana.
Kplorfia emphasized that uncles, cousins, neighbors, fathers, and fathers-in-law were also involved in perpetrating $exual assault on female SHS students.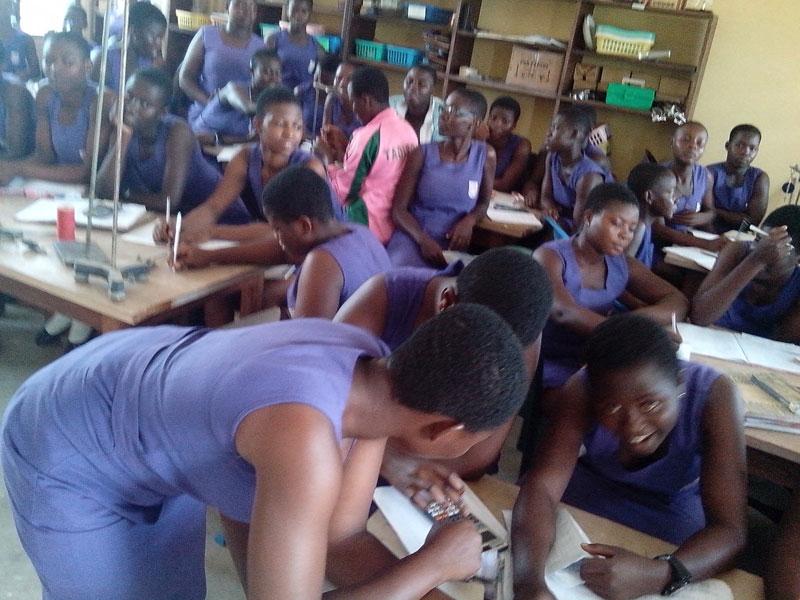 In addition to $exual assaults, the report unveiled other forms of gender-based violence suffered by these young women, including physical assault, bullying, verbal abuse, and harassment. Academic, financial, and mental challenges were cited as the main reasons these students fell prey to various forms of abuse.
The impact of such abuses is profound, leading to depression, trauma, bipolar disorder, anxiety, and panic attacks, which, at times, force victims to drop out of school.
Kplorfia urged the Ministry of Education and the Ghana Education Service (GES) to adequately resource counseling units in schools to effectively address these issues. She also called on parents and guardians to closely monitor their children in schools and ensure they have positive role models to guide them.
READ ALSO: France's Visa Suspension Sparks Anxiety Among Sahel Students Bound for Paris
Furthermore, Kplorfia appealed to the government to make medical reports for rape and $exual harassment free and to eliminate taxes on sanitary pads, advocating for their free distribution in schools.
These recommendations underscore the urgent need for comprehensive measures to address the crisis of $exual harassment in Ghana's SHSs.