The diplomatic fallout between France and the Sahel countries is causing uncertainty and anxiety among students who intend to go to Paris for their studies.
Ophélie Ouédraogo, a first-year medical student in Montpellier, was due to leave for France at the start of the new academic year but now she's stuck due to visa annulation.
"I'm taking the distance learning courses because unfortunately, I wasn't able to leave because my passport was blocked at the consulate due to the suspension of visas.
READ ALSO: Afghanistan earthquakes kills more than 2,000 with over 9,000 injured
So I contacted my university and my preparatory school, which gave me the opportunity to take these distance learning courses," said Ophélie Ouedraogo, a medical student.
Thousands of students from Burkina Faso, Mali, and Niger are now stranded after French consular services there were closed, for security reasons according to Paris.
The likes of Ophelie have to follow up on their classes online, a situation that wasn't planned for given her medicine courses.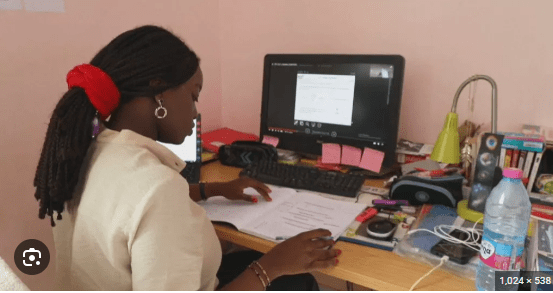 "It has a bit of a psychological impact because you didn't expect to be stuck here. You expected to leave in… well, not as soon as possible, but in the best possible conditions to be able to start… for example, as I'm doing a year of medicine, to be able to start my year of medicine well. But now the situation has changed.
We can't control the situation, so we're stuck here and, as best we can, we're trying to stay positive, even if it's complicated sometimes, but we always stay positive," said Ophélie.
READ ALSO: National Crisis! Ghana Faces Critical Shortage of HIV Medication
Over the past three years, military juntas have forcibly taken over the leadership of countries facing jihadism and plunged into deep crisis, and have pointed the finger of blame for their ills at France historically.
The suspension of visa issuance by local consulates is just one aspect of what Foreign Minister Catherine Colonna has called the "downsizing of our embassies".
It affects not only students but also researchers and artists. The cultural world in France was up in arms when news of the suspension reached artists. The government was accused of retaliating at the expense of culture.