Actor O Yeong-Su from the Squid game was charged with sexual misconduct after it was claimed that he inappropriately grabbed a woman.
O Yeong-Su, the actor from the Squid Game, was charged with sexual misconduct on Thursday by South Korean prosecutors.
Reports state that a lady accused the Golden Globe winner of touching her indecently in the middle of 2017.
O Yeong-Su, one of the popular actors in the Squid Game movie, made history by becoming the first South Korean actor to win a Golden Globe for best supporting actor in a series.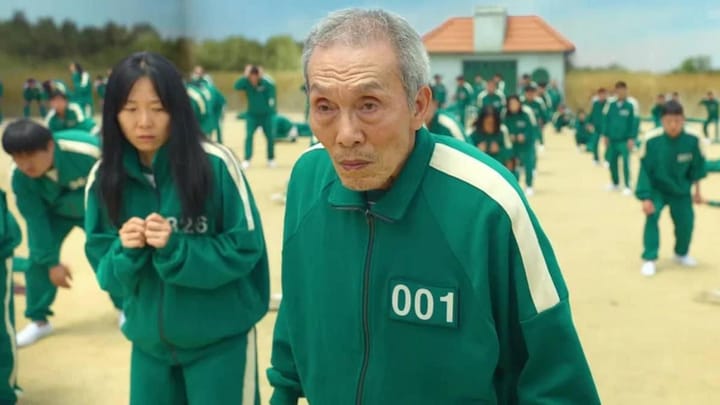 According to reports, the claimed victim first complained about the actor Mr. O in December of last year. Nevertheless, the case was ended in April without Mr. O. being charged.
Meanwhile, according to recent reports, the Suwon prosecutor's office, which is south of the capital Seoul, reopened the case and looked into the claims, which Yeong-Su has consistently denied.
As a matter of fact, Mr. O claims that he never made inappropriate contact with the victim as was alleged.
Thus, he only held hands with the woman to show her the way around a lake.
Background
Mr. O is one of the famous actors in the Korean series titled Squid Game. Squid Game is Netflix's most popular series of all time.
To be more precise, it is a thriller series that tells the story of debt-ridden people competing for a huge cash prize in a deadly series of children's games.