Gladstorm Kwabena Akwaboah Jnr, better known by his stage as Akwaboah Jnr, one of Ghana's most popular highlife musicians, has praised Ghana's most famous rapper Sarkodie for encouraging him to be himself and not do things for popularity.
The singer spoke on a range of subjects in an interview with 3music's Culture Daily Squad, including songwriting, his Black Stars song "BRING BACK THE LOVE," intellectual property to Sarkodie, Highlife, money, and metrics.
Moreover, Akwaboah spoke of the moment Sarkodie signed him and the profound impact it had on his life saying:
"Yes! And you see and that's the part people actually don't get. It got to a point where people were like 'Charley you go fit do this thing, why you dey under Sark? That guy is killing your vibe…'"
"…wherever Sark is, God bless him. He's been a very great inspiration to me" he added.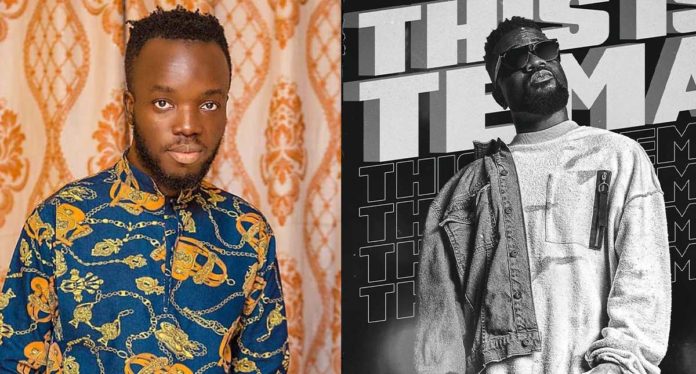 He also disclosed the times he wanted to make uptempo songs and also narrated how Sarkodie gave him the life advice that "…if you want to do this – the uptempo songs – it's fine, I can help you. Do it! But when you go down, there's nobody to pick you up…"
In addition, Akwaboah recalled how Sarkodie had advised him not to lose his identity and musical prowess and had gone on to film a video for him called HYE ME BO.
He said as a conclusion that: "…and that advice has been in my head till date, never to lose myself all in the name of trends…"
Conclusion
Stay tuned for more interesting news updates.