Paris Saint-Germain is keeping an eye on the situation as Arsenal face difficulties in finalizing a new contract with William Saliba.
The talented French player's current deal, worth £40,000 per week, is set to expire in just one year, prompting Arsenal's urgency to secure his services for an extended period.
In an effort to secure William Saliba as a long-term defensive asset, Mikel Arteta's Arsenal team is prepared to offer the 22-year-old a substantial £120,000 per week contract.
However, negotiations have hit a roadblock as Saliba's representatives have presented unexpectedly high demands, leaving both parties far from reaching an agreement.
Arsenal is concerned that PSG, backed by Qatari investors, will go to great lengths to entice Saliba to join them at the Parc des Princes.
Arteta, the manager, emphasizes that Saliba is an integral part of his future plans and has no intentions of selling him during the current transfer window.
However, Arsenal is determined not to allow William Saliba to reach the end of his contract and depart as a free agent next year.
Consequently, the club is currently putting in extra effort to find a middle ground and bring an end to the uncertainty surrounding this crucial defender.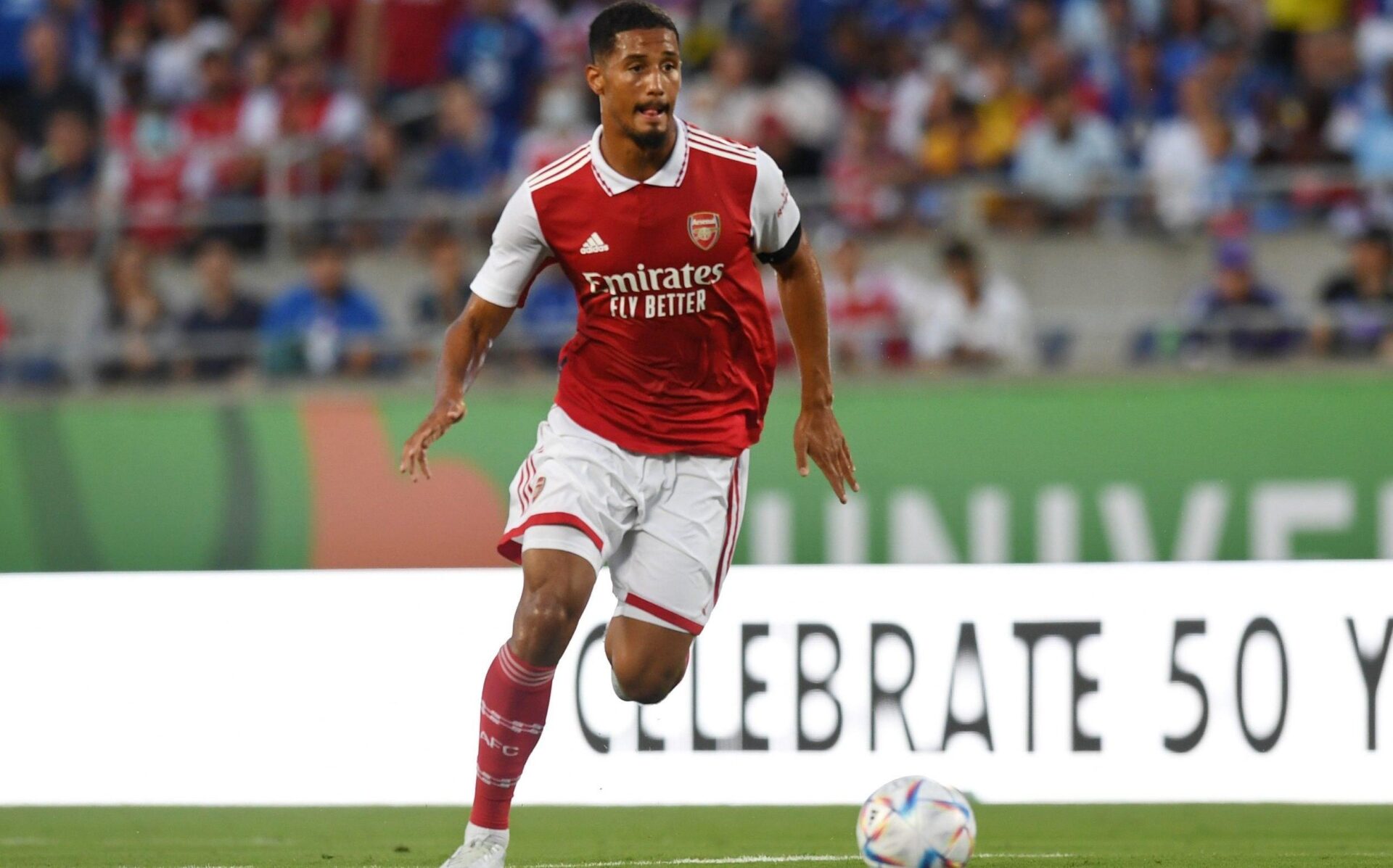 It is believed that Saliba is currently among the lowest-paid players in Arsenal's first team.
The club acknowledges the need to offer him a significant raise in order to recognize his importance to the team and intends to put him on equal footing with players such as Ben White, Aaron Ramsdale, and Oleksandr Zinchenko.
However, the amount that Arsenal is willing to offer William Saliba is significantly lower than the kind of money that French champions PSG are capable of paying him, especially considering they could potentially acquire him for a reduced fee with only a year left on his contract.
Arsenal initially spent £27 million to secure Saliba's signature from Saint-Etienne in 2019.
However, he has only featured for the club in one season as he was loaned back to his former club for three years, followed by loan spells at Nice and Marseille.
Saliba played a crucial role in Arteta's defense last season until a back injury sidelined him for the final 11 games, coinciding with the team's collapse in the title race.
Also read: https://townflex.com/pochettinos-trusted-allies-join-chelsea-backroom-staff-confirmed/
The club's medical staff have determined that surgery is not required, and they remain hopeful that he will recover in time for the commencement of pre-season training in July.
After initially hesitating to return from his loan spell at Marseille last year, William Saliba has now successfully adjusted to life in London.
He has become a beloved figure among both his teammates in the dressing room and the club's supporters.
With recent contract extensions secured for Bukayo Saka and Aaron Ramsdale, the Arsenal hierarchy has now prioritized sorting out a lengthy new deal for Saliba.