Sarah Ruth Snook, the renowned Australian actress known for her role in the hit series Succession, has recently disclosed the joyous news of welcoming her first child into the world with her husband, Dave Lawson.
Taking to her official and verified Instagram account on Monday, May 29th, 2023, the 35-year-old actress shared a heartwarming photograph featuring herself and her newborn baby.
The image showcased a glimpse of Snook's profile, along with the adorable top of her baby's head, while the TV displayed Succession, a show that played a significant part in her life.
Expressing her profound gratitude to the HBO series that transformed her career, Snook also confessed that bidding farewell to the show left her heartbroken.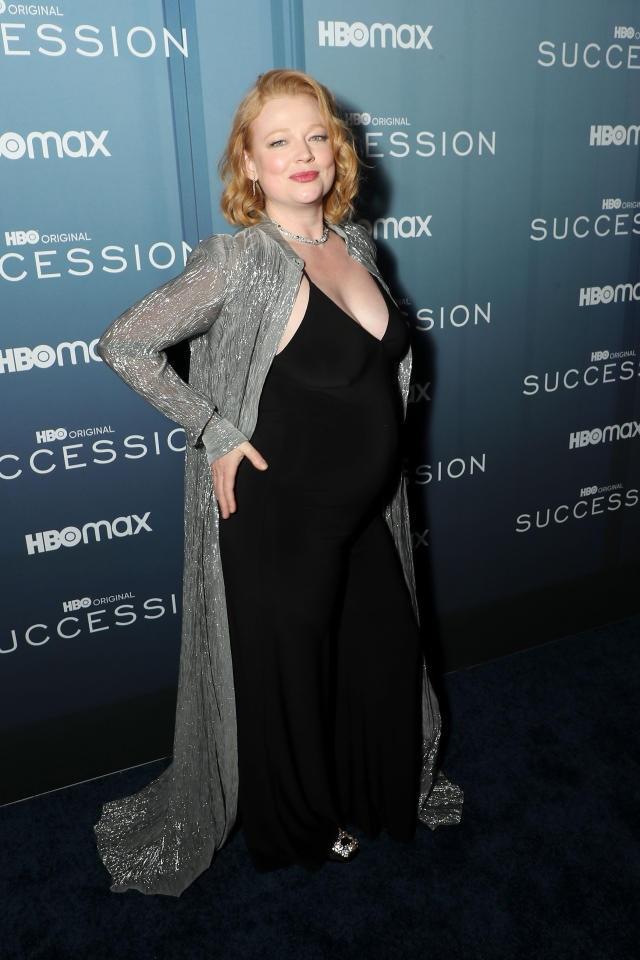 She wrote in the caption: "It's hard to express what this show has meant to me. The places I got to go, the immense talent I got to work with…it breaks my heart that it is all over. But my heart had to be this full of all the memories, good times, challenges and triumphs, to be able to break at all…so that makes me grateful.
"To have been blessed to join this crazy adventure of a show will be a career highlight, which will no doubt be hard to top. I am so, so proud and humbled by everyone's hard work season after season: we all set the bar high for each other, then exceeded it and excelled, in every department.
"The friendships, the scripts, the locations, the one liners, the early mornings, the last minute changes, all the highs and lows: I'm going to miss it all. The people of this show are a talented bunch, and I'm proud to have worked alongside them, it's the people I will miss most of all.
"I just watched the final episode of the final season of something that has changed my life. And now, my life has changed again. Thank you for all the love and support."
For Latest , showbiz, celebrity gist, and gossip stories like this, feel free to visit our Entertainment Page.
Do you enjoy reading from Townflex? Do You Want Notifications From Us On Our Latest Post? If so, click on the Red bell icon below to subscribe to our feed, which will appear in your smartphone's notification after we publish a new article. You may also follow us on Twitter at @Townflexgh, Facebook at Townflex, Telegram at @Townflex, Townflex on Pinterest, Townflex on TikTok, Townflex on YouTube, and Townflex on Google News.