In a significant development aimed at reducing the ongoing violence in the Gaza conflict, President Joe Biden has confirmed that he reached out to Israeli Prime Minister Benjamin Netanyahu, requesting a temporary halt in the hostilities.
This move reflects a growing concern for the humanitarian situation and a potential hostage crisis in the region.
A White House spokesperson previously disclosed that the leaders of the United States and Israel had engaged in discussions regarding "tactical pauses" in Israel's military offensive in Gaza.
The primary motivation behind these pauses, as highlighted by the White House, is the urgent need to address the deteriorating humanitarian conditions in the region and the possibility of securing the release of hostages.
The discussions between the two leaders took place during a conversation on Monday.
When asked by a reporter whether he had proposed a three-day pause, President Biden refrained from commenting on the specific duration of the requested cessation.
However, the mere mention of a pause marks a shift in the approach to the ongoing conflict.
It is worth noting that, in line with many Western powers, the United States has consistently supported Israel's stance that a ceasefire would ultimately serve to bolster Hamas militarily.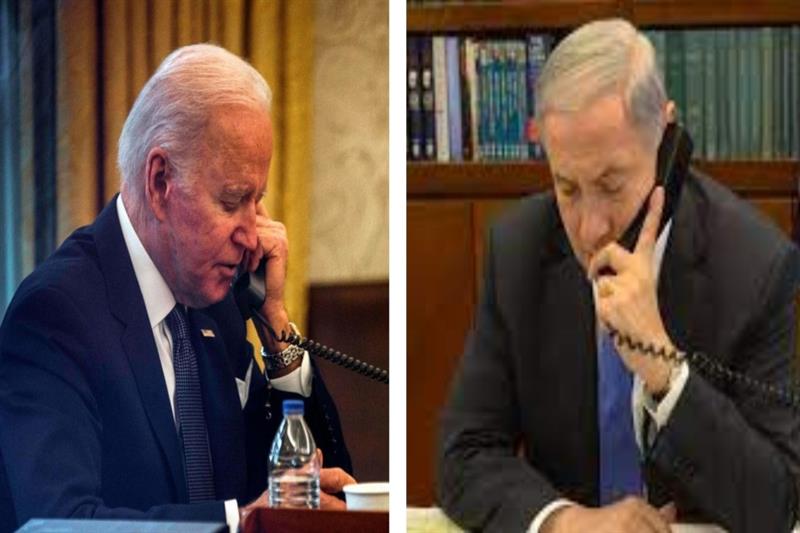 The Biden administration has argued that an immediate cessation of hostilities without addressing underlying issues could lead to a resurgence of violence in the future.
This view aligns with the broader geopolitical considerations surrounding the Gaza conflict, as several countries are concerned about Hamas' influence and the long-term stability of the region.
READ ALSO: Israeli PM Benjamin Netanyahu Rejects Ceasefire Calls Amid Escalating Gaza Crisis
The call for a temporary pause in hostilities comes after more than a week of intense fighting between Israeli forces and Hamas, resulting in significant casualties and widespread destruction.
The conflict has also attracted global attention and sparked protests and demonstrations in numerous countries, with many calling for an immediate ceasefire.
President Biden's intervention demonstrates the United States' commitment to de-escalating the situation and working towards a lasting resolution in the Israeli-Palestinian conflict.
The coming days will likely shed more light on the response from Israeli authorities and the potential impact of the requested pause on the ground.
As the situation in Gaza remains precarious, the international community continues to closely monitor developments, hoping for a path towards peace and stability in the region.