Renowned comedian and former "Cosby Show" star, Bill Cosby, finds himself embroiled in yet another legal battle, this time in Nevada, under the auspices of a recently enacted law that abolishes the statute of limitations for civil cases pertaining to $exual assault.
A group of nine courageous women, namely Janice Dickinson, Lise-Lotte Lublin, Janice Baker Kinney, Lili Bernard, Heidi Thomas, Linda Kirkpatrick, Rebecca Cooper, Pam Joy Abeyta, and Angela Leslie, has united to bring forth this lawsuit. Their collective allegations paint a distressing picture of Cosby utilizing his "enormous power, fame, and prestige" as a tool to target each and every one of them. The lawsuit further asserts that these disturbing incidents occurred between the years 1979 and 1992, within the boundaries of Nevada.
Each plaintiff maintains that Cosby, either by administering drugs or attempting to do so, violated their trust and subjected them to reprehensible acts.
One of the courageous women involved in the Nevada lawsuit, Lise-Lotte Lublin, has demonstrated her support for the recently enacted Nevada law even before its passage. Lublin herself has accused Cosby of drugging and $exually assaulting her in Las Vegas back in 1989. Other victims within the lawsuit recount similar instances of abuse occurring in locations such as Lake Tahoe and Reno.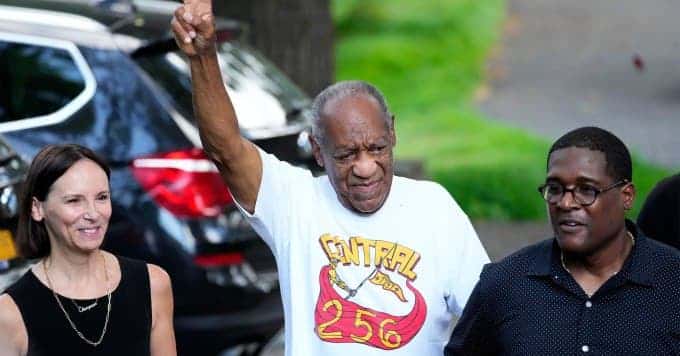 The Nevada lawsuit swiftly follows the recent signing of a bill by Governor Joe Lombardo, effectively removing the two-year time limit for adults to file s3xual abuse cases. This legislative trend, commonly referred to as "lookback laws," has prompted the initiation of similar lawsuits in various other states.
At 85 years of age, Bill Cosby faces an onslaught of rape, s3xual assault, and s3xual harassment accusations from over 60 women. Denying all allegations related to $exual misconduct, he became the first high-profile figure to be tried and convicted during the #MeToo movement.
Cosby served close to three years in a Pennsylvania state prison until an appellate court overturned the conviction, ultimately leading to his release in 2021.
Adding to the mounting legal woes, earlier this year, a Los Angeles jury awarded a sum of $500,000 to a woman who recounted Cosby's $exual abuse against her at the infamous Playboy Mansion, when she was a mere 16 years old in the year 1975.
More: Oscar-winning actress Glenda Jackson dies
For Latest , showbiz, celebrity gist, and gossip stories like this, feel free to visit our Entertainment Page.
Do you enjoy reading from Townflex? Do You Want Notifications From Us On Our Latest Post? If so, click on the Red bell icon below to subscribe to our feed, which will appear in your smartphone's notification after we publish a new article. You may also follow us on Twitter at @Townflexgh, Facebook at Townflex, Telegram at @Townflex, Townflex on Pinterest, Townflex on TikTok, Townflex on YouTube, and Townflex on Google News.