In a thrilling encounter at the Accra Sports Stadium on Sunday afternoon, Ghana's Black Princesses secured a convincing 2-0 victory over Eswatini, advancing to the final round of qualifiers for the 2024 FIFA Women's World Cup with an impressive 8-1 aggregate score.
Beline Nyarko set the tone for the match, opening the scoring just six minutes into the game.
The Black Princesses continued their dominance as Sarah Nyarko doubled the lead six minutes later, connecting with a precise cross from Wassima Mohammed.
Heading into halftime with a comfortable 2-0 advantage, Ghana maintained control of the game. Despite a spirited effort from Eswatini, the Black Princesses showcased their defensive prowess and strategic gameplay.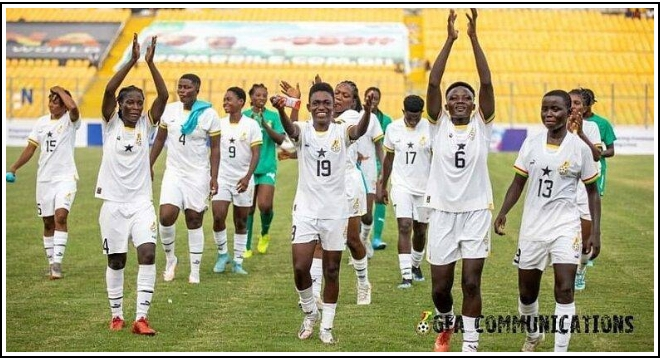 READ ALSO: Isaac Dogboe loses to unbeaten Nick Ball in WBC featherweight title eliminator
In the 68th minute, Rose Boakyewaa came close to extending the lead, hitting the crossbar after an earlier attempt by Beline Nyarko.
The resilient Eswatini goalkeeper managed to deny a few scoring opportunities, but Ghana's 2-0 lead ultimately secured their place in the final round of qualifiers.
Yusif Basigi's squad now faces a crucial matchup against Senegal in the next phase. A victory in this encounter would see the Black Princesses earning a coveted spot in the 2024 FIFA Women's World Cup, set to take place in Colombia next year.