On Tuesday, Arsenal secured the services of goalkeeper David Raya from Brentford on a loan arrangement for the entire season.
This acquisition adds to the competition for the goalkeeping position, with Spain international Raya set to challenge Aaron Ramsdale.
Notably, Arsenal has included a provision to potentially make this loan transfer a permanent one. However, specific financial terms have not been revealed by the club.
As reported by British media outlets, the loan agreement involves Arsenal paying a fee of £3 million ($3.8 million) for Raya, along with an option to exercise a permanent transfer for £27 million ($34.35 million).
Also Read: "Erik ten Hag Voices Concerns About Manchester United's Attack Despite Raphael Varane's Winning Goal Over Wolves"
Having participated in every one of Brentford's 38 Premier League fixtures in the previous season, Raya has established himself as a prominent figure among the premier ball-playing goalkeepers in English football.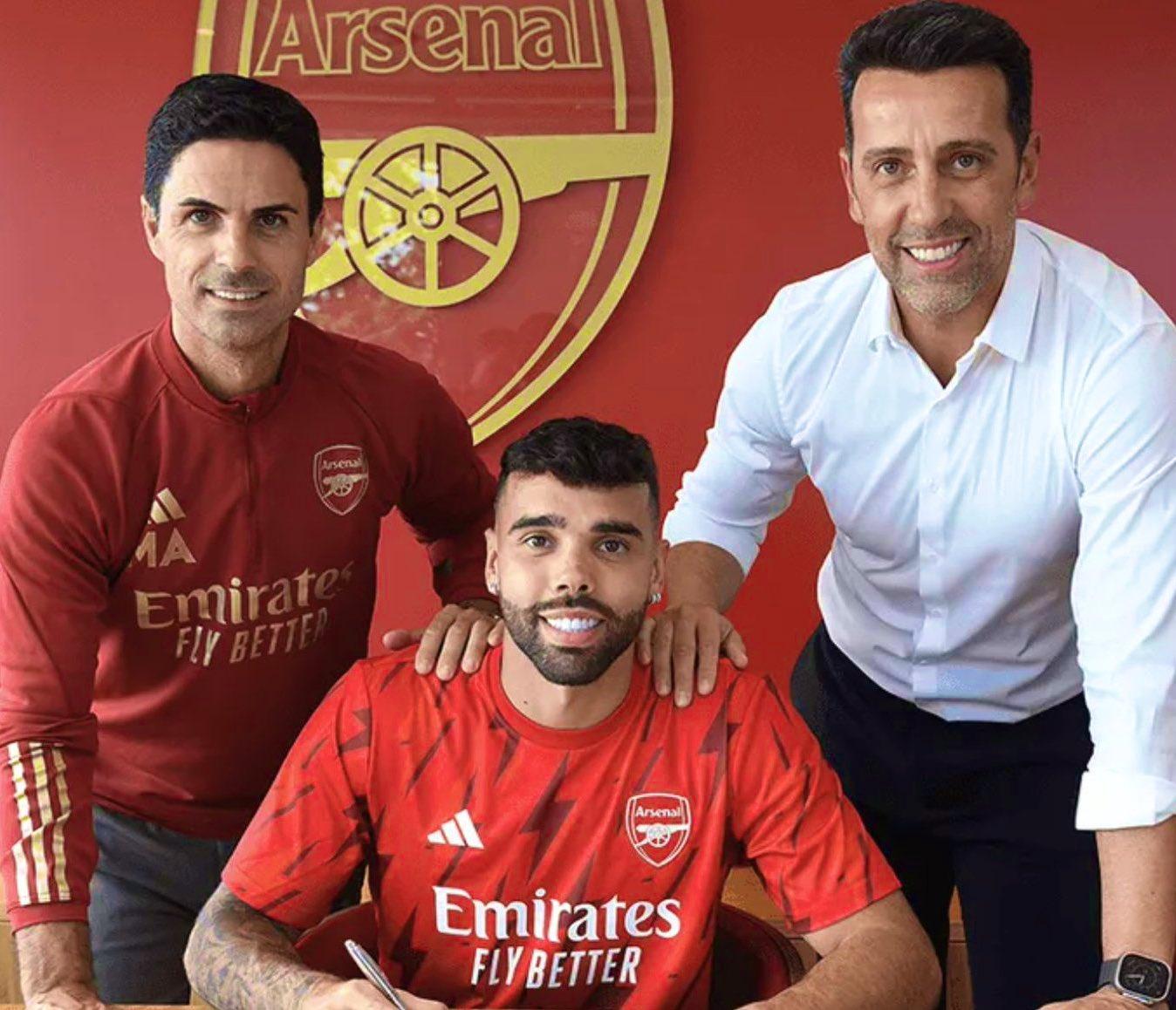 His remarkable ability to control the ball while in possession is noteworthy, with a notable 42.1% accuracy in his long passes during the past season.
In March of the prior year, Raya made his inaugural appearance for the Spanish national team, a testament to his growing prowess. His talents were further recognized as he earned a spot in Spain's squad for the World Cup held in Qatar.
Sporting director Edu of Arsenal remarked, "The addition of David to our ranks bolsters both the quality and depth of our squad, ensuring that we are well-equipped to excel across all competitions at the utmost level."
For more stories like this, click link to visit our Latest Sports News Page.
Do you enjoy reading from Townflex? Do You Want Notifications From Us On Our Latest Post? If so, click on the Red bell icon below to subscribe to our feed, which will appear in your smartphone's notification after we publish a new article. You may also follow us on Twitter at @Townflexgh, Facebook at Townflex, Telegram at @Townflex, Townflex on Pinterest, Townflex on TikTok, Townflex on YouTube, and Townflex on Google News.