American rapper, Cardi B just made history, as she now becomes the first-ever female rapper to earn three diamond singles.
The Recording Industry Association of America (RIAA) announced Monday, December 13th, 2021, that Cardi B's 2018 single "I Like It" featuring J Balvin and Bad Bunny, has officially moved 10 million units in the United States, making it certified diamond.
"I Like It" was released on May 25, 2018, as a single from Cardi's debut studio album, Invasion of Privacy. 
The song topped the Billboard Hot 100 in July 2018, which, at the time, made Cardi the first female rapper with two No. 1 singles, following "Bodak Yellow (Money Moves)," and earned Balvin and Bad Bunny their respective first Hot 100 chart-toppers.".
"I Like It" was nominated for record of the year at the 2019 Grammy Awards, where its parent album Invasion of Privacy won best rap album.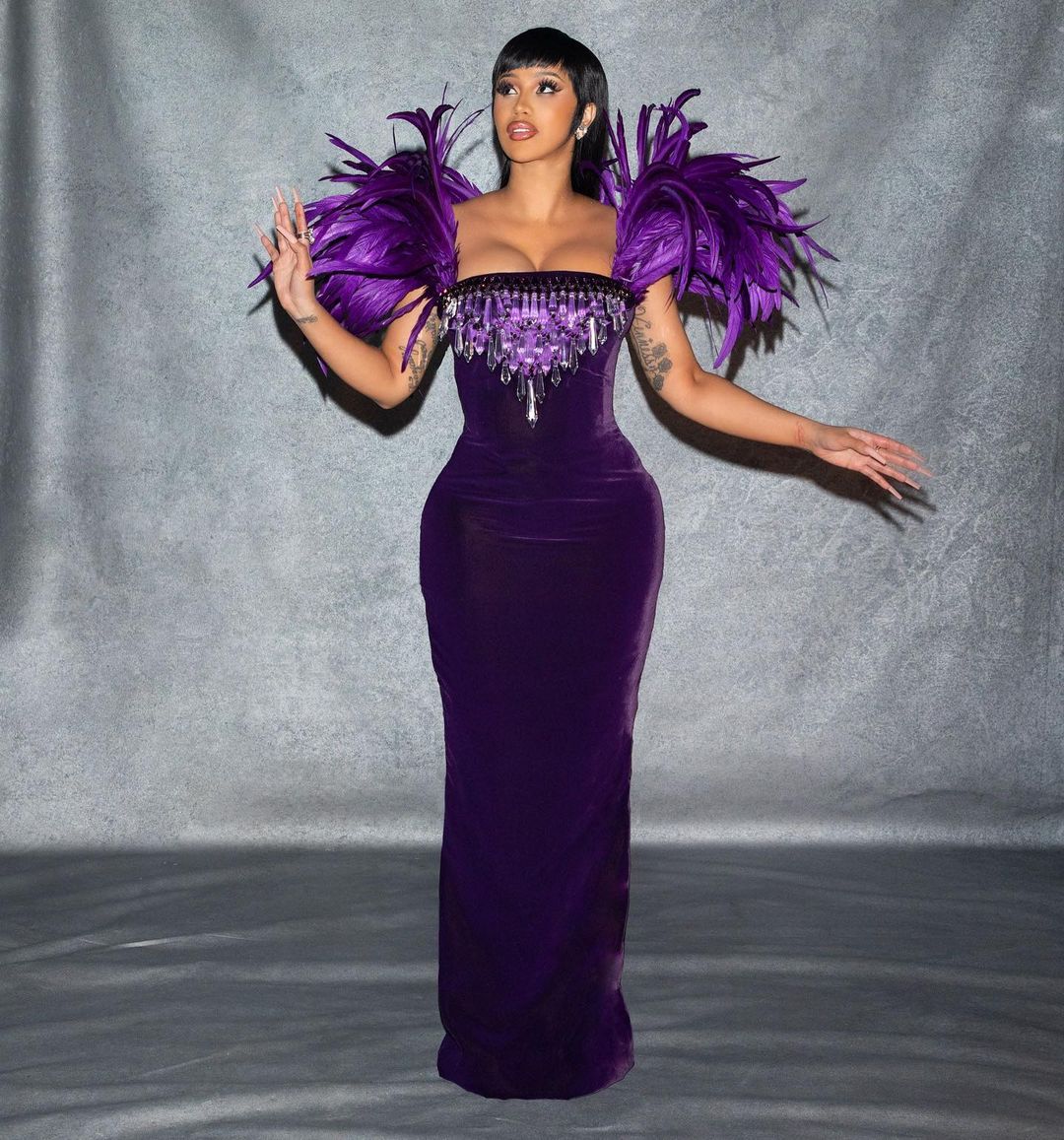 The Bronx emcee, Cardi B, who was overexcited took to her official and verified Instagram page where she celebrated the news of making history again.
She wrote;
Wow I'm sooo happy 🥺😭☺️! My album came out in 2018 and it's still breaking records. I have a solo 💎 record, a feature 💎 record and now ANOTHER 💎 record from a collab with 2 people that I look up to and love so much, @jbalvin & @badbunnypr 😱! I remember like it was yesterday when this song went #1 and now it's Diamond. I honestly just can't believe this is happening! I'm so proud to have two songs off my debut album go Diamond. I hope I can achieve the same or even better on my next one 🙏🏼. Thank you everyone that has supported and loved this record 💛💛
Fun fact: This song started my great relationship with Balenciaga and is the record that gets me the most coin since it's requested for commercials and brands all the time 😩😂😩😩
Cardi B's Diamond History 2021
It would be recalled that earlier this year, 2021, Cardi made the first history by becoming the first female rapper to get a diamond singer after her 2017 released song "Bodak Yellow" sold 10 million units in the country. In November, the Invasion of Privacy spitter earned a second diamond single when "Girls Like You," her 2018 collaboration with Maroon 5, sold over 10 million units. and now in December, it is her "I Like It" song.
Congrats to Cardi B born with her legal name as Belcalis Marlenis Almánzar her milestone.
Click Here: 'Home Alone' star Devin Ratray accused of trying to strangle girlfriend
I hope you had a nice time going through the above article, if you did then subscribe to Townflex.com by clicking on the bell icon displayed in the bottom corner to receive our daily post updates first, and also click to subscribe to our YouTube channel for more updates.