The Blues put an end to Tottenham's unbeaten streak in the Premier League with a convincing 4-1 victory in north London, but the match was a rollercoaster of emotions.
In a thrilling turn of events, Jackson emerged as the hero of the day, scoring three late goals and giving Mauricio Pochettino a triumphant return to his former club.
However, amidst the jubilation, Jackson also faced criticism for squandering three golden opportunities when the game was tied at 1-1, and Tottenham found themselves with only nine players on the field.
In what now seems like a distant memory, Tottenham took the lead in a jaw-dropping manner, courtesy of an electrifying start by Dejan Kulusevski.
The Sweden international's shot, deflected off Levi Colwill, allowed Spurs to grab the lead. Son came agonizingly close to doubling the advantage, but his effort was disallowed by VAR, leaving fans on the edge of their seats.
Cole Palmer leveled the score from the penalty spot after Cristian Romero's high challenge on Enzo Fernandez, which also led to the defender's dismissal after just 27 minutes.
Prior to that, both Raheem Sterling and Moises Caicedo saw their goals disallowed for the away side, and Jackson had a strike nullified due to an offside decision.
Udogie's red card, issued shortly after the break for a second yellow-card challenge on Sterling, handed Chelsea a significant numerical advantage, setting the stage for an imminent breakthrough.
The match unfolded as a testament to Chelsea's control, even though Tottenham admirably held their ground with nine players following Destiny Udogie's expulsion in the 55th minute.
Chelsea eventually seized the lead in the 75th minute when Spurs bafflingly maintained a high defensive line near the halfway mark.
Raheem Sterling sprinted down the wing and delivered a perfect pass to Jackson, who calmly tapped the ball into the net.
Eric Dier's spectacular volley, which could have equalized the score, was controversially disallowed shortly after Chelsea took the lead.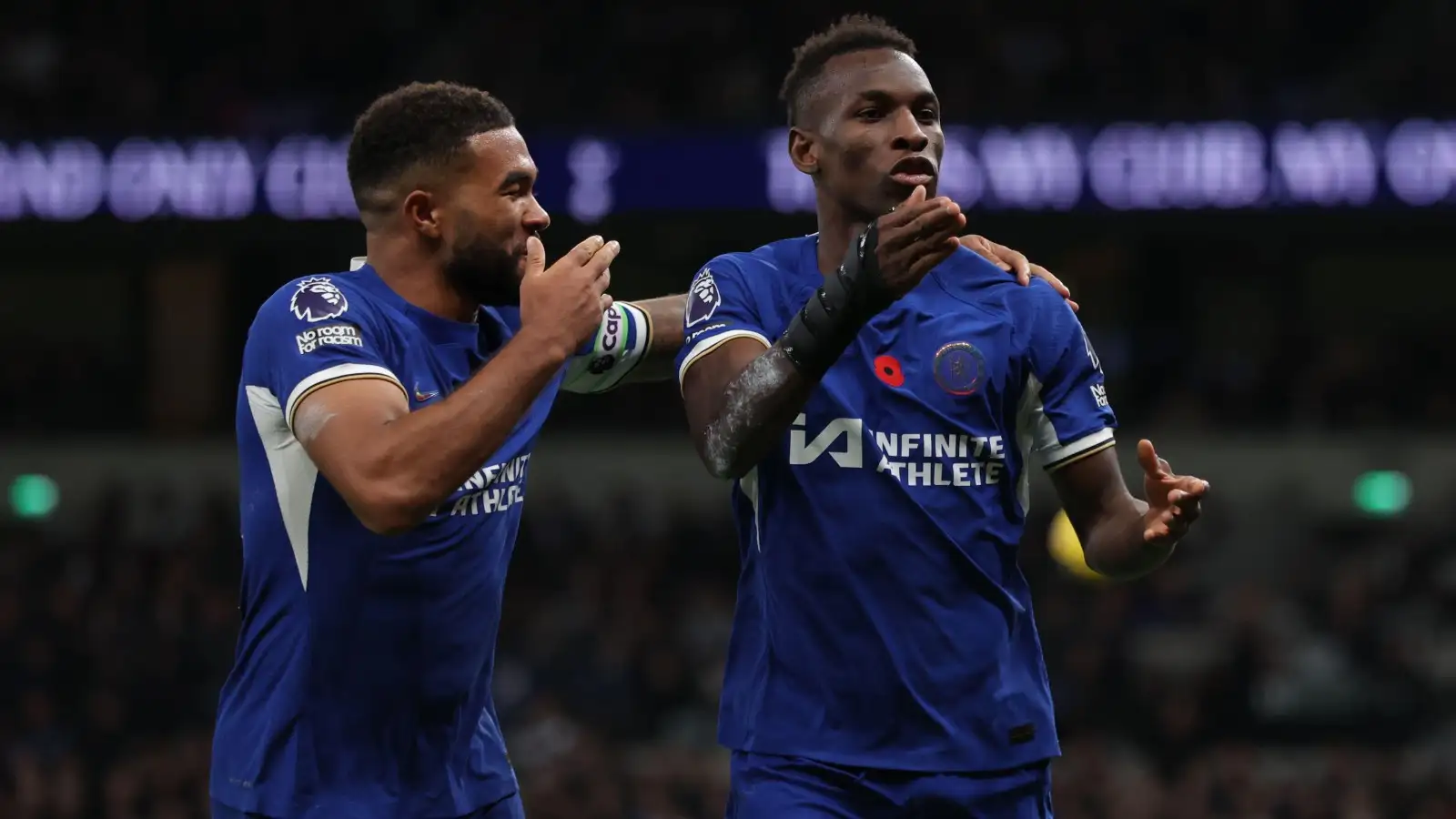 Additionally, Heung-min Son's late attempt was thwarted by Sanchez just before Chelsea extended their lead to 3-1.
The Senegal international then completed his hat-trick in the 94th and 97th minutes under similar circumstances, securing his first-ever Premier League hat-trick and sealing Chelsea's dominant victory.
The match was a thrilling spectacle, showcasing both brilliant goals and missed opportunities, ultimately ending in Chelsea's resounding 4-1 victory.
Jackson showcased a variety of celebrations on Monday evening. After his first goal, he blew kisses to the Tottenham fans, replicated Marcus Rashford's celebration after the second, and pulled off Cristiano Ronaldo's iconic 'SIU' move after the third.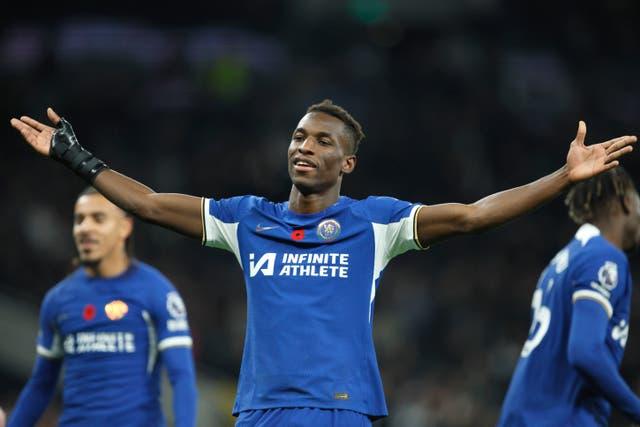 Expressing his delight in aiding Chelsea to secure all three points, Jackson emphasized the need for personal improvement and harder work to contribute significantly to the Blues' success, especially after their challenging start to the season.
Speaking to Sky Sports post-game, he stated: "I am very happy and it has been a difficult time for everybody in the team."
"We are coming back really slowly and happy to have scored three goals. It's my first hat-trick, so I am happy to have done it with the biggest club in England and everywhere."
"I need to always improve and work harder. We continue working. Tottenham have an amazing stadium and amazing fans, so we needed to fight and win the game."
"It was really difficult as they continued to maintain their line. We have quality players to give us the ball and we won."
"We were dreaming about winning the big games and the confidence within the team is coming really slowly."
Jackson aims to silence his critics with a spectacular hat-trick, while Cole Palmer expresses confidence in the 22-year-old's growing self-assurance following Monday's outstanding performance.
Reflecting on the game, Palmer stated: "It's been a difficult start for him, no hiding it, but he was brilliant tonight."
"He just needs to keep his head down and work harder in training and he will get more hat-tricks."
"It's easier playing against nine men but we knew we had to win the game when it went down to 10 and when it went down to nine especially we knew we needed to score, keep pressing and making the runs in behind because the line was so high."