Christian Eriksen has been discharged out of the hospital after a successful operation.
The Denmark midfielder has been fitted with a implantable cardioverter defibrillator (ICD) to regulate his heart's rhythm.
Christian Eriksen returns to his wife and children after visiting his team mates.
Christian Eriksen who suffered a cardiac arrest on the pitch in his country's Euro 2020 first game against Finland six days in the hospital after the disastrous incident last Saturday.
The Danish FA also confirmed Christian Eriksen has been through a successful operation and was yesterday discharged from Rigshospitalet.
'he Eriksen has also visited the national team in Helsingor – and from there he will go home and spend time with his family.'
On Tuesday, Eriksen addressed the public for the first time since his collapsed incident by expressing his thanks for the goodwill messages he has received.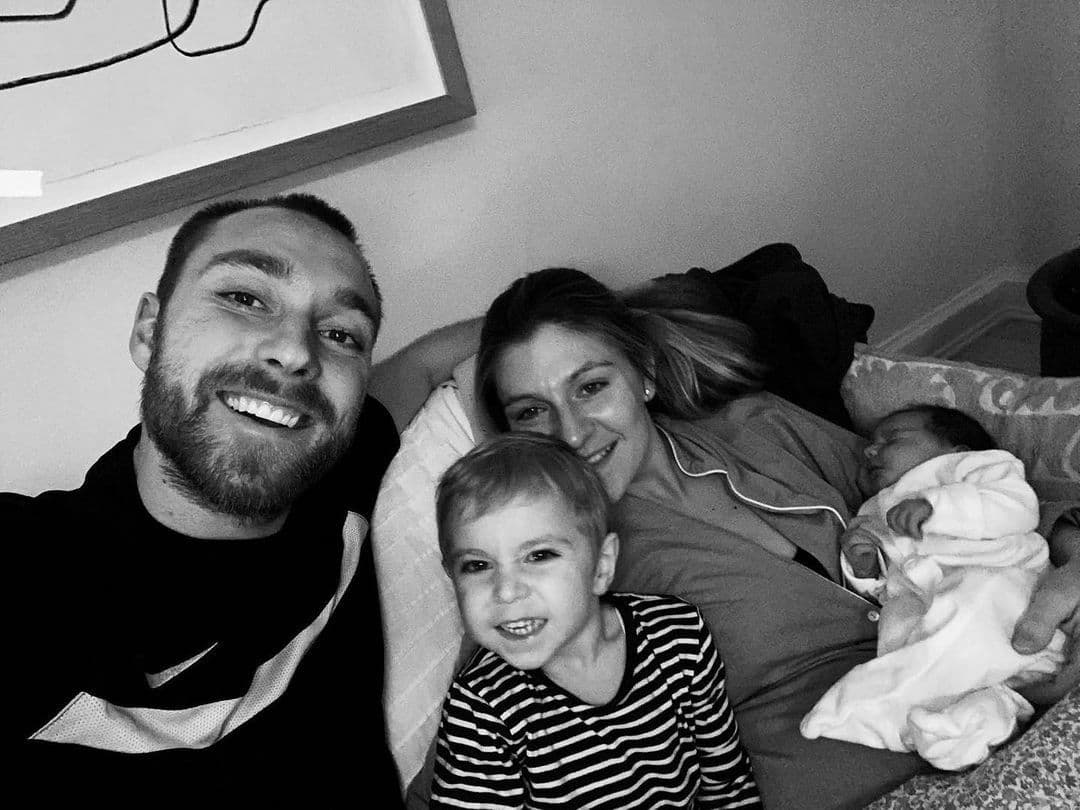 Eriksen thankful for support: 'I'm fine under the circumstances'
he said: "Hello everyone. Big thanks for your sweet and amazing greetings and messages from all around the world. It means a lot to me and my family.
"I'm fine – under the circumstances. I still have to go through some examinations at the hospital, but I feel okay.
"Now, I will cheer on the boys on the Denmark team in the next matches. Play for all of Denmark. Best, Christian."
Eriksen also provided an update on his recovery after visiting his mates yesterday and gave some words of encouragement to them ahead of their final group stage match.
'Thank you for the massive number of greetings – it has been incredible to see and feel,' he said.
'The operation went well, and I am doing really well under the circumstances.
'It was really great to see the guys again after the fantastic game they played last night. No need to say, that I will be cheering on them on Monday against Russia.'
Simon Kjaer the captain of Denmark said, We will play for Eriksen.
Eriksen's sudden collapse on Saturday prompted Denmark captain Simon Kjaer to clear his team-mate's airways and start the life-saving CPR technique, which was continued with the aid of a defibrillator and professional medical staff.
Following the news on Thursday that Eriksen will be fitted with an ICD, Kjaer said: "It has been some very special days, where football has not been the most important thing.
"A shock, that will be part of me – part of all of us – forever. The only thing that is important and really matters, is that Christian is okay
Denmark are hoping for there first win since the Euro 2020 opener against Russia on Monday