A new update from the Ghana Health Service (GHS) team confirms that Ghana has recorded 132 new COVID-19 cases.
Just as we thought the number of the cases were getting better day by day, after sometime ago noticing a decrease in the number of total active cases.
But the recent update from the official Covid-19 website for the GHS says otherwise, as the new 132 confirmed cases sums up the total number of active cases to 877.
And as it stands, the total confirmed cases recorded in Ghana since the outbreak of the deadly respiratory disorder (Coronavirus) equals to 48,643.
With that being said, there has been a total of 47,446 recoveries and a total of 320 deaths booked since the outbreak.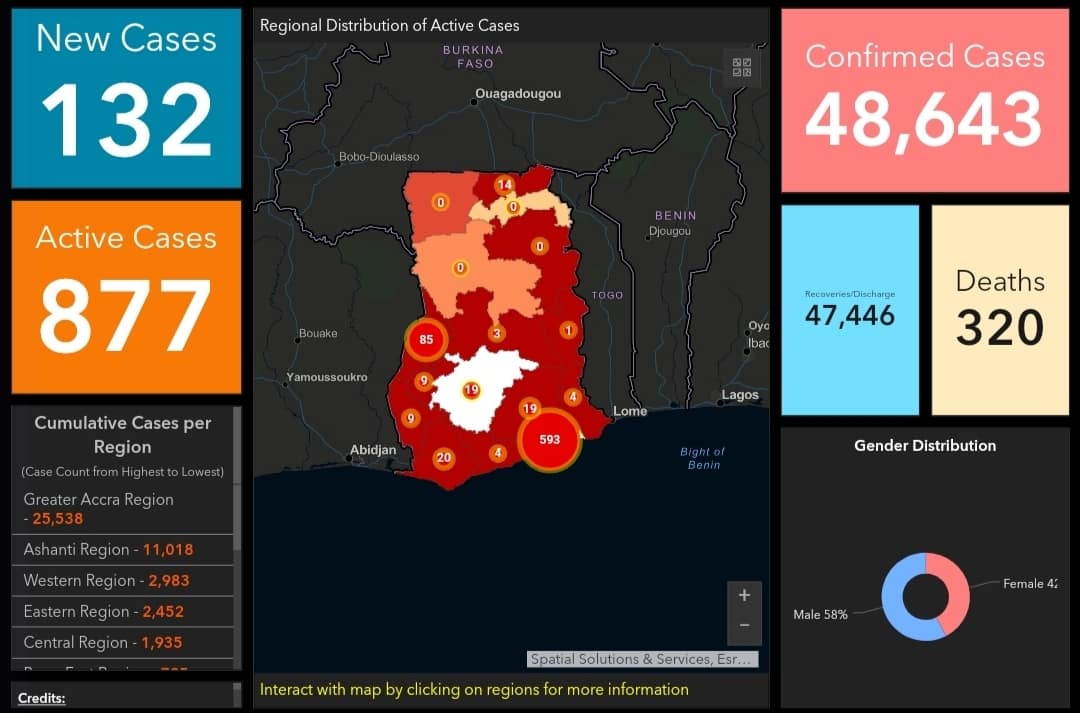 Ghana as a country is busily gearing up for its upcoming general elections to elect who qualifies to continue from next year, (2021), as the President. Voting comes off on December 7th 2020.
What could this new increase in number really mean? Could this be a sign to notify us that the country is about to see a second wave of the pandemic?
And what if that happens, will Ghana be put on a lockdown again just as it happened some months back?