Latest Sports News, UK, (Townflex) – Former English midfielder Danny Drinkwater has decided to retire from football due to feeling like he's been in a state of uncertainty for too long following his release from Chelsea.
At 33 years old, Drinkwater, who played a crucial role in Leicester City's remarkable Premier League win in 2016, made a big-money move to Chelsea for £35 million a year later.
However, his time at Stamford Bridge didn't live up to expectations, and he left when his contract expired in June 2022. Since then, he hasn't had the opportunity to play.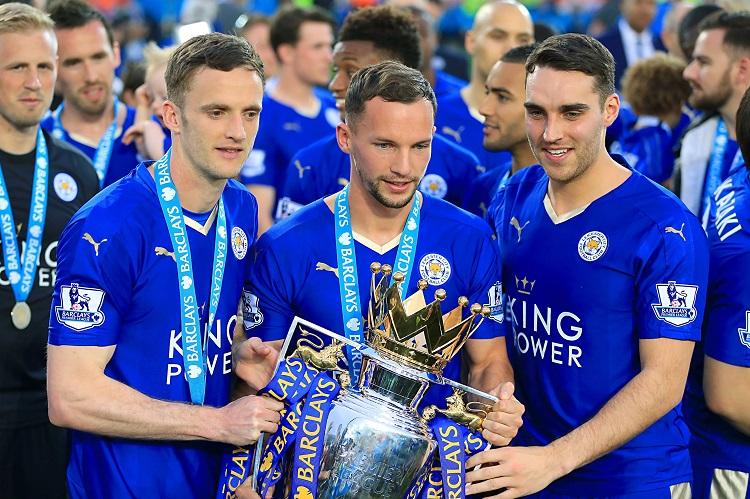 Danny Drinkwater retires: In an interview on the High Performance podcast, the now 33-year-old expressed that he's been thinking about retiring for a while and feels it's time to make it official.
Also Read: Pochettino's Open Appeal to Todd Boehly Following Chelsea's Loss to Brentford
He mentioned the feeling of being in limbo for too long, wanting to play but not getting the opportunities at a level where he felt valued. Despite having offers from Championship clubs, he didn't feel the same passion for the game.
He said, "I'd just like to announce my retirement from professional football. It's probably been a long time coming, especially with the last year, but I think it's time to officially announce it now.
"I didn't think it would bother me but saying it then it's almost like scratching a nerve a bit. I think I've been ready for it, not stopping at my peak and it's simmered down a bit, that's helped the transition.
"I think I've been in limbo for too long, I've either been wanting to play but not getting the opportunities to play at a level where I felt valued. I just thought I'm restless here for no reason, I'm happy not playing football, but I'm happy playing football, so do I just shake hands with the sport?
"It's all I've known, it's been my life since I was six or seven, it was never going to be an easy thing. I think the way it's died down has definitely helped.
"If I was playing week in, week out and had to stop through injury or age I think it would be trickier. I've had quite a few offers from Championship clubs, but I never felt the burn, it did nothing for me."
See This: Mikel Arteta Confirms Thomas Partey's Injury, Out for 'A Few Weeks
Drinkwater's journey in professional football began with Manchester United, and he had loan spells in the Football League. His peak came with Leicester City, helping them win the Premier League and earning international recognition with England.
His time at Chelsea was marred by injuries, and he made only 22 appearances and scored one goal before a loan move to Aston Villa. His Chelsea contract came to an end in 2022.
In hindsight, Danny Drinkwater's football career was a rollercoaster ride, marked by remarkable highs and challenging lows, and now he's chosen to step away from the sport that has been his life for so long.