Davido, the Nigerian music sensation whose real name is David Adeleke, recently found himself at the center of a social media storm when he criticized fellow music producer and singer Samklef for posting a video featuring him, his partner Chioma, and their supposed twins.
Earlier this week, rumors swirled around the internet, claiming that Davido and Chioma had welcomed twins.
However, Davido had remained tight-lipped, leaving fans in a state of uncertainty regarding the authenticity of the news.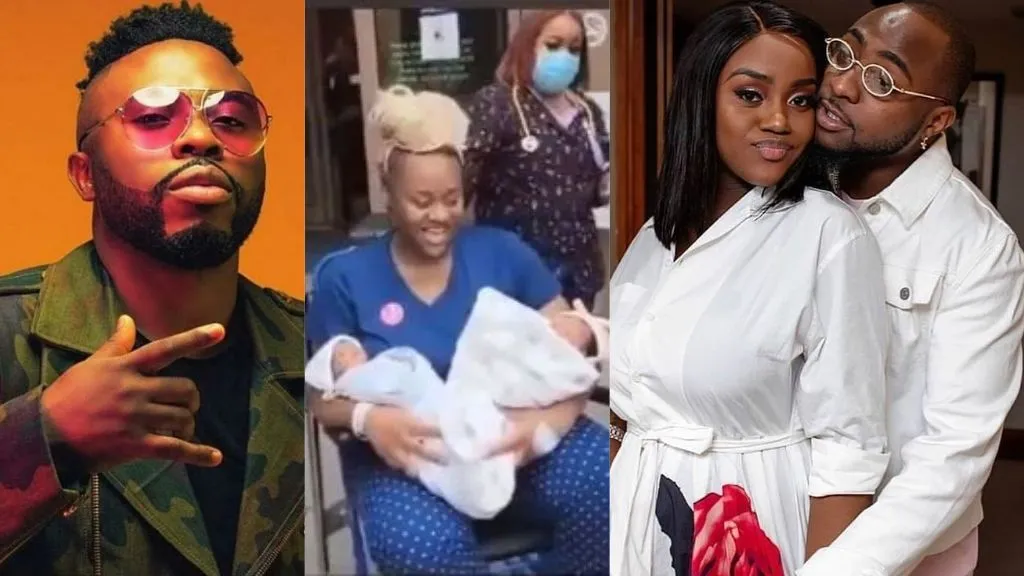 In an attempt to dispel these doubts and celebrate the supposed joyous occasion, Samklef shared a video on his Instagram page.
READ ALSO: N@ked! Lenny Kravitz Shocks Fans with Jaw-Droppingly Music Video (See Pics)
The video showed Davido and Chioma in what appeared to be a happy family moment, holding two babies while Samklef congratulated them on the birth.
While many fans were excited by the video and shared their congratulatory messages, Davido's response was far from enthusiastic.
In the comments section of Samklef's post, Davido expressed his displeasure, referring to Samklef as a wicked person and urging him to delete the video immediately.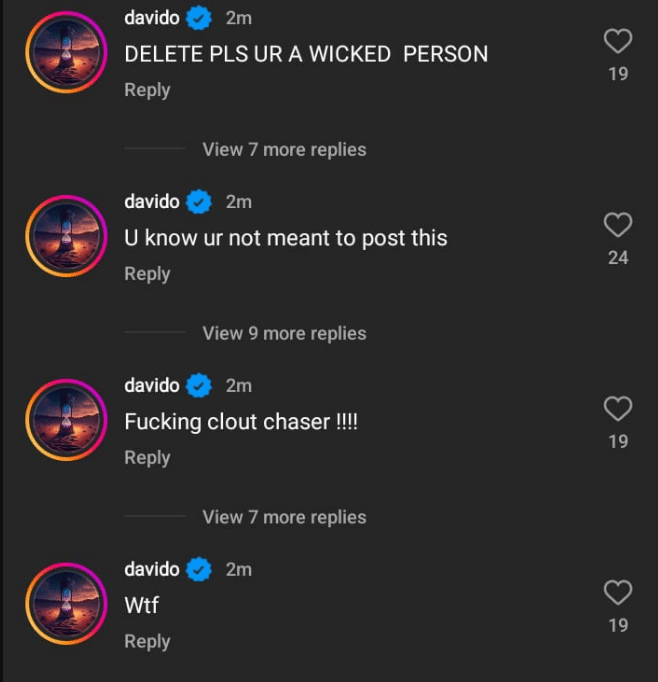 In response to Davido's criticism, Samklef chose to take down the video from his Instagram page. The incident sparked curiosity among fans, who were left wondering about the real status of Davido and Chioma's relationship and whether they had indeed become parents to twins.
As social media continues to be a platform where news, rumors, and emotions can spread rapidly, this incident serves as a reminder of the importance of verifying information and respecting the boundaries of public figures.
For now, the mystery surrounding Davido and Chioma's supposed twins remains, as they keep their fans guessing about the truth behind the rumors.
Visit our Latest Entertainment News Page for the latest updates on Showbiz, Celebrity Gossip