From Sunday, October 15 to Tuesday, October 17, the National Science and Maths Quiz (NSMQ) is set to take fans on a thrilling and competitive journey during the quarter-finals.
This phase of the competition is known for its high-stakes, as the top schools battle it out to secure a coveted spot in the semi-finals.
A total of 27 schools have successfully advanced to the quarter-finals, demonstrating their prowess in the world of science and mathematics.
Not only does this achievement secure their place in the competition's subsequent stage, but it also earns them the status of seeded schools.
Being a seeded school is no small feat; it guarantees these institutions an automatic qualification for next year's contest, which is a testament to their sustained excellence.
Fans of the NSMQ can expect intense competition, as schools like Prempeh College, PRESEC-Legon, Opoku Ware, Achimota School, and Keta SHTS, among others, are anticipated to bring their A-game to the quarter-finals.
These schools have a rich history in the competition and are considered favorites by many. Their participation is a testament to the NSMQ's reputation for attracting some of the brightest young minds in the country.
See the fixtures below: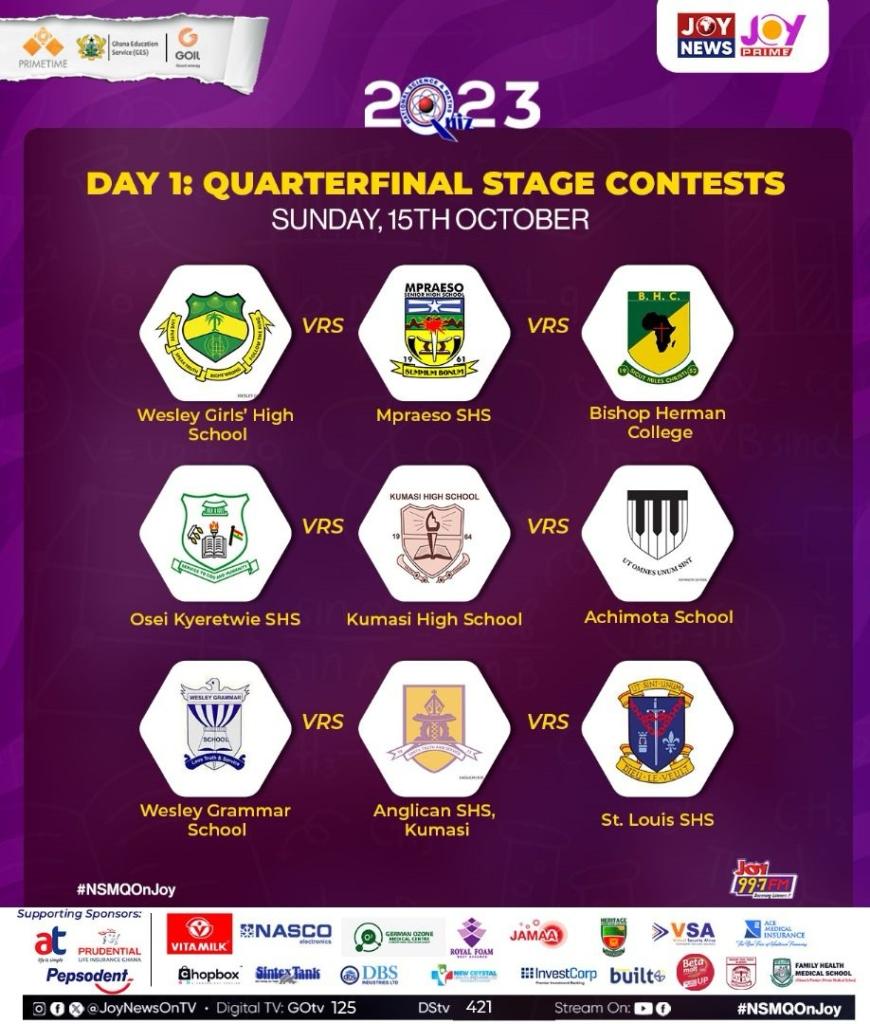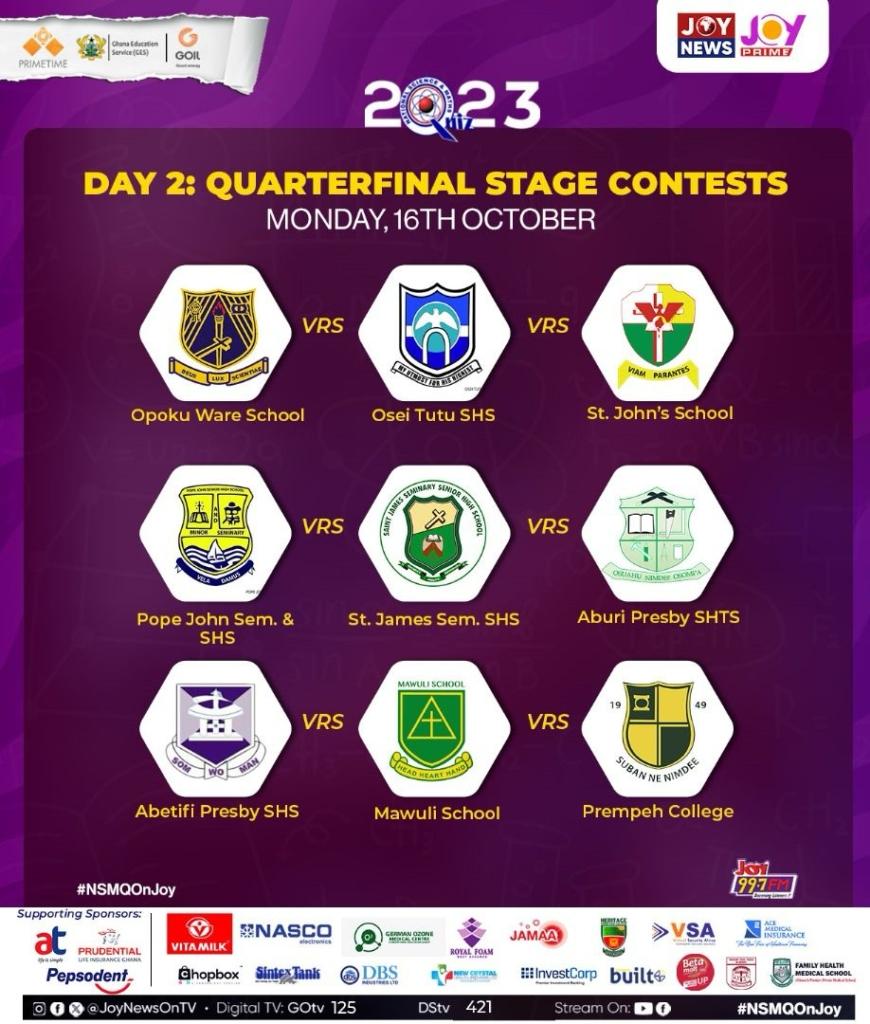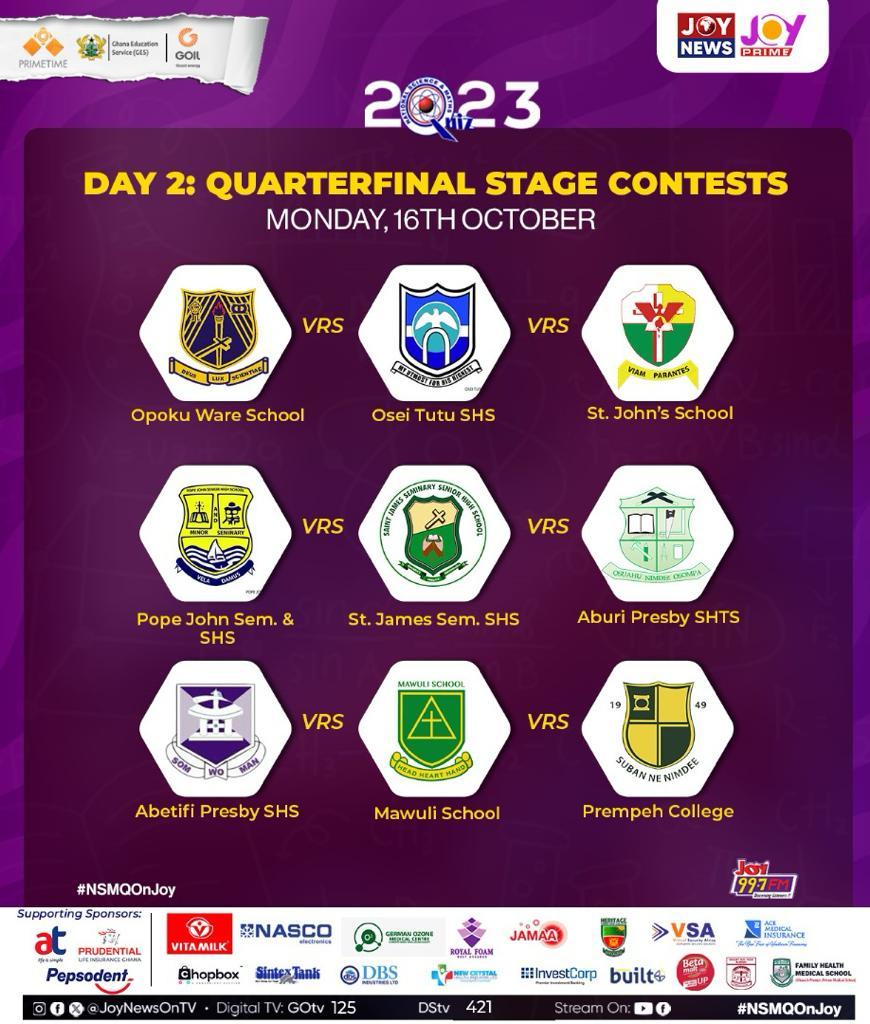 As the fixtures for the quarter-finals are revealed, the excitement among students, teachers, and supporters continues to grow.
With each passing year, the NSMQ showcases the remarkable talents and dedication of students in the fields of science and mathematics.
The competition is not just a contest but an educational spectacle that inspires future generations to pursue excellence in these subjects.
As the NSMQ quarter-finals unfold, all eyes will be on the brilliant young minds competing and the intense battles that will determine who advances to the semi-finals.
Visit our Latest Entertainment News Page for the latest updates on Showbiz, Celebrity Gossip