Nollywood actress, Destiny Etiko, has spoken out against people who harass her because of the size of her breasts.
The actress, who is known for her curvy figure, took to her Instagram page to express her displeasure about the constant unsolicited advice she receives to reduce her breast size.
In a video posted on her page, Destiny questioned why people were so obsessed with her breasts, emphasizing that they are natural and she has not had any breast implants. She further stressed that she was tired of the negative comments and urged her critics to leave her alone.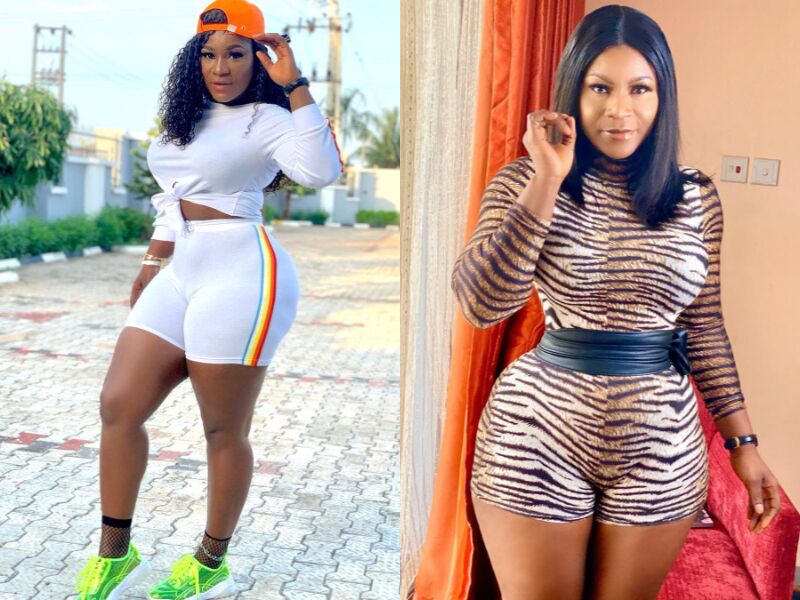 The actress, who has over 3 million followers on Instagram, received a lot of support from her fans, who flooded her comment section with words of encouragement and love.
Many praised her for being confident in her body and not succumbing to societal pressure.
One fan, Patrick Mary, wrote, "God will continue to bless you for me, God bless you now and forever, you see why I don't joke with you, I no carry you play.. I love you, I love you, I literally cried watching this.."
Another fan, Phiona Nhirah, commented, "That's why she's blessed because she always happy for her friends' success and she likes promoting their businesses DD God will continue to bless and those who hate may God rense their hearts Amen."
Destiny's video has sparked a conversation on social media about body shaming and the pressure to conform to societal beauty standards. Many people have shared their own experiences of being body-shamed and have called for an end to the practice.
In conclusion, Destiny Etiko has spoken out against the harassment she receives because of her breast size, and has urged people to stop giving unsolicited advice.
Her message has resonated with many, and has sparked an important conversation about body shaming and the need to embrace diversity in beauty standards.
Do you enjoy reading from Townflex? Do You Want Notifications From Us On Our Latest Post? If so, click on the Red bell icon below to subscribe to our feed, which will appear in your smartphone's notification after we publish a new article. You may also follow us on Twitter at @Townflexgh, Facebook at Townflex, Telegram at @Townflex, Townflex on Pinterest, Townflex on TikTok, Townflex on YouTube, and Townflex on Google News.