Army chiefs from the Economic Community of West African States (ECOWAS) are scheduled to gather in Accra later this week, focusing their discussions on a potential intervention in Niger following last month's coup by a junta.
The meeting, as reported by the BBC, is a response to the ongoing crisis in the region.
In a bid to address the situation, ECOWAS leaders convened in the Nigerian capital, Abuja, two weeks ago. During that gathering, the emphasis was on pursuing diplomatic avenues while keeping the military option open for consideration.
Originally postponed due to technical reasons, the upcoming Accra meeting continues to stir debate, particularly within the political landscape of Ghana and northern Nigeria, where there's considerable opposition to military intervention in Niger.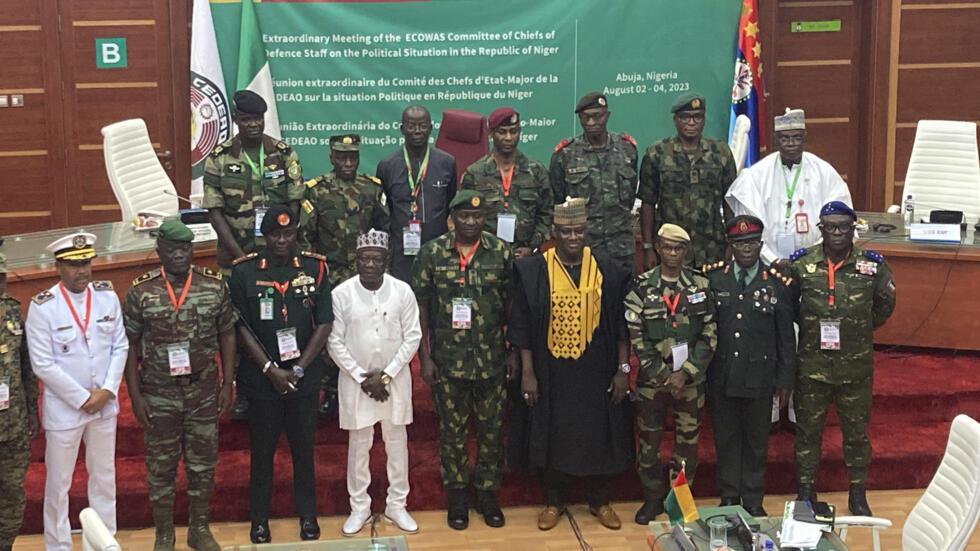 The junta's recent announcement of their intent to charge democratically-elected President Mohamed Bazoum with treason has drawn criticism from both ECOWAS and the United Nations. International bodies have expressed concerns about the credibility of these charges and the implications they might carry.
In a related development, Mali's interim military leader revealed a conversation with President Vladimir Putin, focusing on the Niger crisis. Putin emphasized the vital need for a peaceful resolution to stabilize the Sahel region.
As the Accra meeting draws near, regional stakeholders and global observers are closely watching the discussions, hoping for a viable solution that ensures stability while respecting democratic norms in Niger.