Former Chelsea FC star, Eden Hazard, has officially retired from professional football. This decision came shortly after he left Real Madrid earlier this summer.
Eden Hazard Retires: Announcing his retirement, the soccer star took to social media where he shared with his followers and the rest of the world an emotional message, says "I made my dream come true.'
Before retiring, Hazard was a famous soccer player who played for Chelsea and then Real Madrid. He won two Premier League titles with Chelsea and made a big-money move to Real Madrid in 2019.
After leaving Real Madrid, some English clubs were interested in him, but they were worried about his fitness, until his social media post confirming he is going off the field of play for good.
On Instagram, Eden Hazard thanked everyone who supported him during his impressive 16-year career, which included more than 700 games. He also thanked his coaches, teammates, and fans.
He showed his appreciation for the clubs he played for, like LOSC (Lille), Chelsea, and Real Madrid, and also for the Belgian national team (RBFA).
Announcing his retirement, he wrote: "You must listen to yourself and say stop at the right time. After 16 years and more than 700 matches played, I have decided to end my career as a professional footballer.
"I was able to realise my dream, I have played and had fun on many pitches around the world. During my career, I was lucky to meet great managers, coaches and team-mates — thank you to everyone for these great times, I will miss you all.
"I also want to thank the clubs I have played for, LOSC [Lille], Chelsea and Real Madrid, and thank the RBFA for my Belgian Selection. A special thank you to my family, my friends, my advisors and the people who have been close to me in good times and bad.
"Finally, a huge thank you to you, my fans, who have followed me for all these years and for your encouragement everywhere I have played. Now is the time to enjoy my loved ones and have new experiences. See you off the field soon my friends."
Unfortunately, injuries limited his time at Real Madrid, and he only played 76 games for the club. However, he had a great time at Chelsea, where he scored 110 goals in 352 games and helped the team win two Premier League titles. He also won other trophies like the FA Cup, League Cup, and two Europa League titles with Chelsea.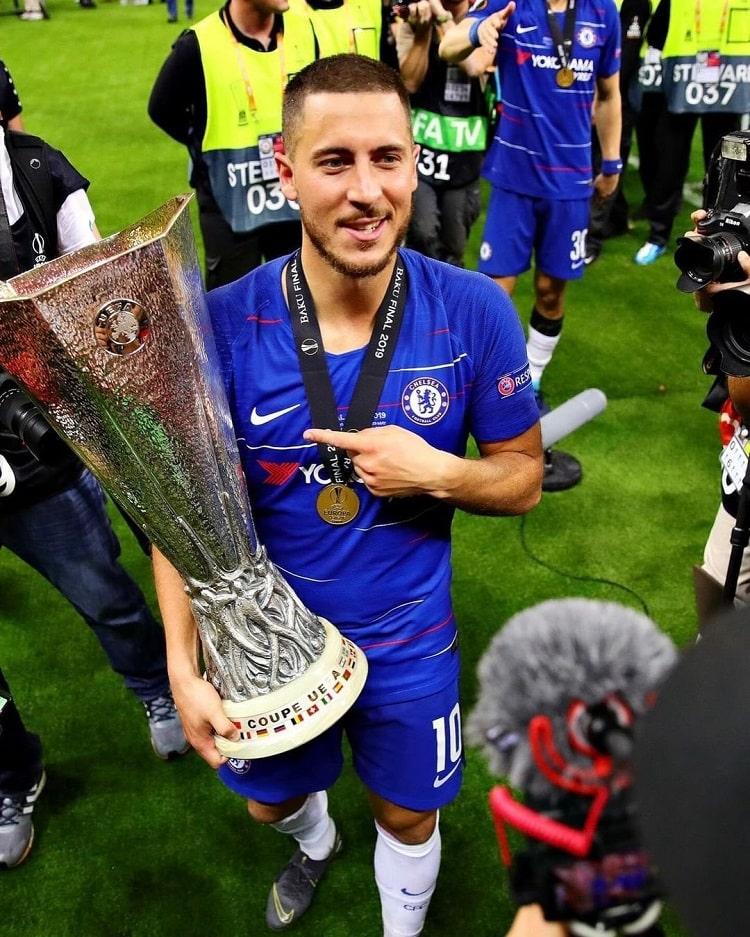 Eden Hazard, who earned 126 caps for the Belgian national team, retires as the fourth-highest appearance-maker and the second-highest goal-scorer in the history of the team. His football career has left a lasting impact, and he will be remembered as one of the greats of the game.